annanotbob2's Diaryland Diary
-----------------------------------------------------------------------------------------
-
OK, I've done two nights with no zopiclone at all. First one, terrible, awake till gone 5. Last night better but still hours of tossing and turning and fucking ruminating. In this real world I have clamped down a big glass barrier between me and everyone else. Not good. I'm going through the motions though - trying to keep on doing/saying things even if I'm at best numb to any interest and at worst full of screaming hideousness inside.
I have found solace in your kind words and in following your advice. Last night I even managed to do a painting and wait for it to dry when necessary. Which is a first.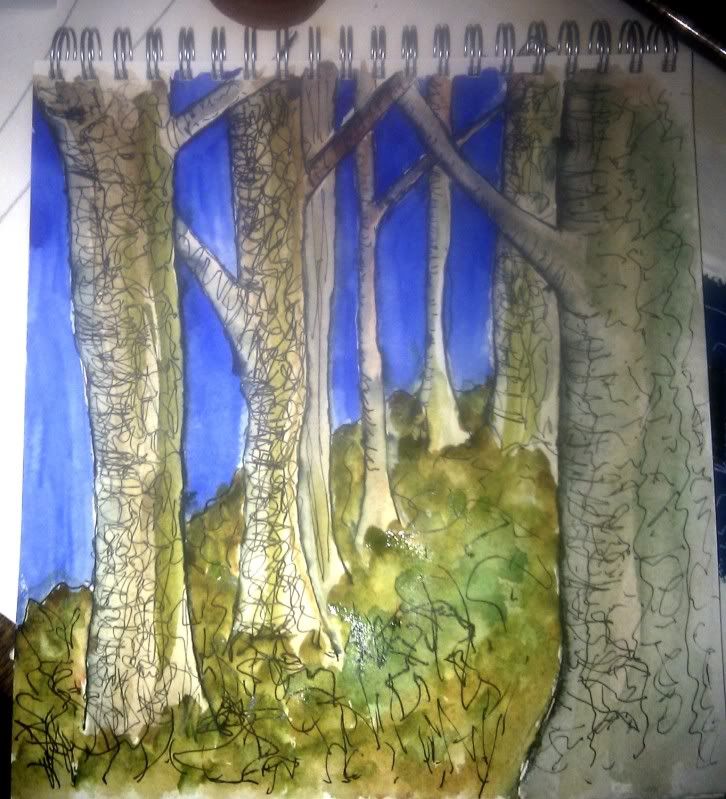 I'm a bit in love with non-waterproof ink at the moment.
CBT again tomorrow. Hmmph. I
12:03 a.m. - 24.01.13

-----------------------------------------------------------------------------------------