annanotbob2's Diaryland Diary
-----------------------------------------------------------------------------------------
3,5,7,9 little white line
Today's plan is to try not to blether on about same old same old, but - Jesus, I had an end for that sentence when I started writing, but I'm fucked if I know what it was now.
I'm home after visiting both daughters, circumnavigating the entire M25 (London orbital), mostly at a safe pace for taking photos whilst driving. Friday afternoon, and they taunt us with the possibility of 40 mph: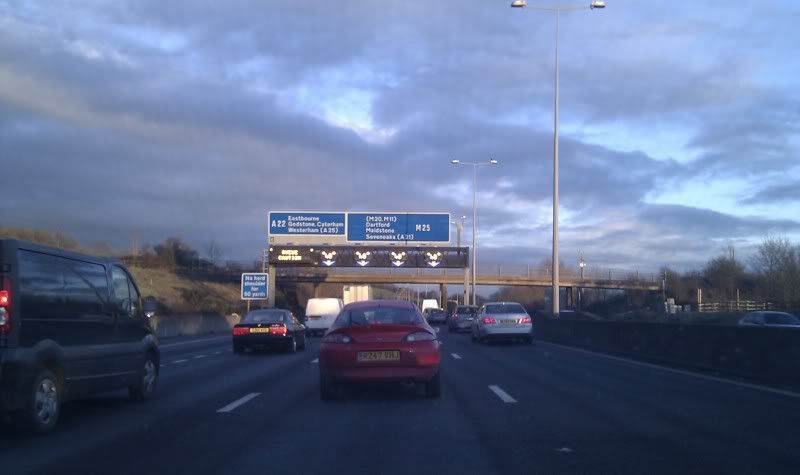 Yesterday, en route from YD to ED I had to drive through the Dartford Tunnel and intended to take a pic for the topic 'under' - under The Thames. (Beat that, suckahs!) When it came to it though, I had great big lorries in front of me, behind me and to my left, with a solid wall far too close to me on the right - really narrow lanes. There was a moment of insanity, just a fraction of a second when I almost reached for my phone, but came to my senses just in time, which all happened in two quick flashes of thought that left me fucking terrified, having an anxiety freak-out, WHILE GOING THROUGH THE FUCKING DARTFORD TUNNEL SURROUNDED BY LORRIES.
When we emerged out into the air and enough room to relax, I got into the left hand lane, doing 60 mph, where the speed limit is 50 but still everyone was rushing past me. Bastards.
Tonight, coming home, it was freezing fog, horrid driving conditions from the start and I was grateful for the congestion making everyone go slowly, even the fuckwits.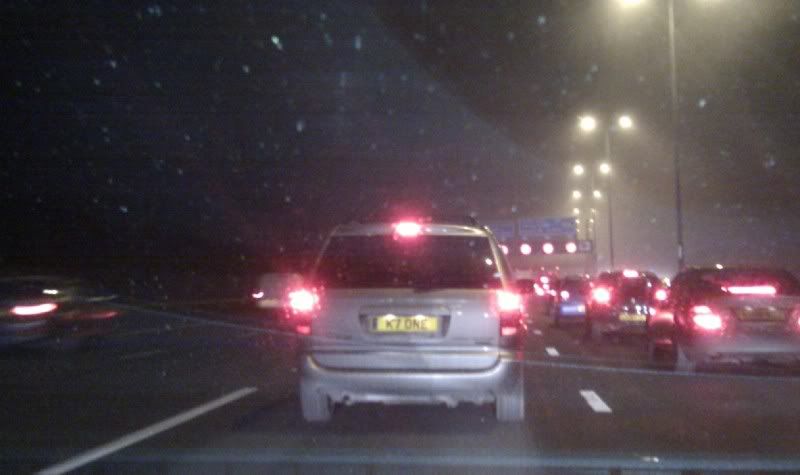 And in the morning I have my first interview for this W0rk related activities shite. Which is why I had to come home. Ah well.
Grateful for: travelling safely despite my worries; friends; daughters (and son); all the professionals who are keeping an eye on Grandson, to good effect; living down south, where sub-zero temperatures like tonight's are rare as hen's teeth
Sweet dreams xxx
11:32 p.m. - 11.12.12

-----------------------------------------------------------------------------------------