annanotbob2's Diaryland Diary
-----------------------------------------------------------------------------------------
Another day
A bit better this evening, after acupuncture. Flat and apathetic but not desperate. Hey fucking ho.
I'm writing here a bit early as Son is on his way.
Can't think what else to say.
Keeping on keeping on, at a slow but steady pace.
There's a new comments thing below.
I'm hoping this is the bottom I'm hitting here. I feel I need to pause here, like at the end of the out-breath, to let it be what it is without rushing to that in-breath. This may of course be utter cobblers.
It's a year ago today that I found my flat. 9/11 in British date formation. I was doing this 'What I did today' online thing back then and it's sending me 'what you did this day last year' emails to try and get me back into it. I feel relieved all over again - no more terse descriptions of hours spent house-hunting, day after day, week after week, with not even a near miss. On this evening last year I was freaking out about not being able to afford to live here. And I can't but I do.
I've cut my spending down to the bone. I pay for my counselling and acupuncture sessions - sometimes I think I must be mad - I've been having these therapies for years and I'm still as flaky as fuck, but other times I think I'd have topped myself without them, so who knows? I either walk or catch the bus to most places and my only other outgoings are food and fags.
I don't expect that's true either, but it seems so to me right here, right now.
I feel so dispirited by the comments on the guardian website. I wish I had the wits to just pretend I was reading the printed paper and go straight to another article.
Also by the vitriol about Obama from some quarters. Why is it necessary to repeat and spread such hateful words?
OK, I'm off to hunt down the camp bed for Boyo.
Grateful for: passing through the eye of the storm (I hope); a son who chooses to come and stay with his ma; the kebab shop at the end of the road; my acupuncturist; more light indoors as the leaves continue to drop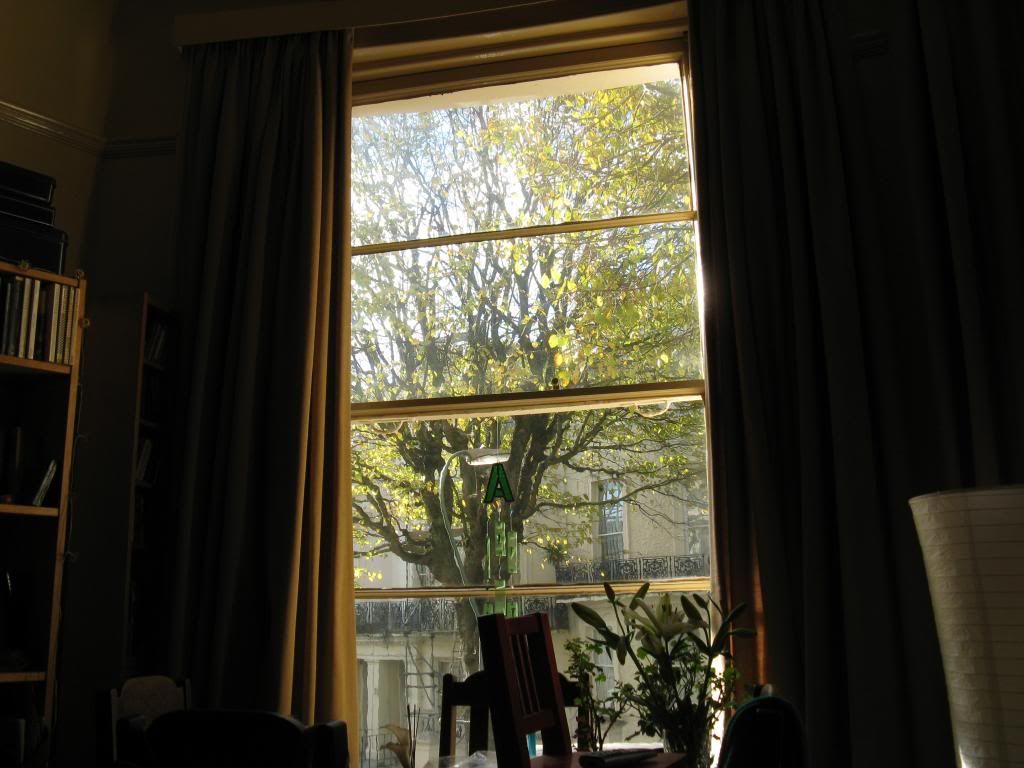 laters xx
11:15 p.m. - 09.11.12

-----------------------------------------------------------------------------------------