annanotbob2's Diaryland Diary
-----------------------------------------------------------------------------------------
Meh and yeah
Meh:
Proper dentist - awful.
Firework night - awful.
Counselling boundaries shot down in flames all over the place. Awful.
Yeah:
The leaves are almost off the giant tree so we have sunlight in the garden again. I moved the bench: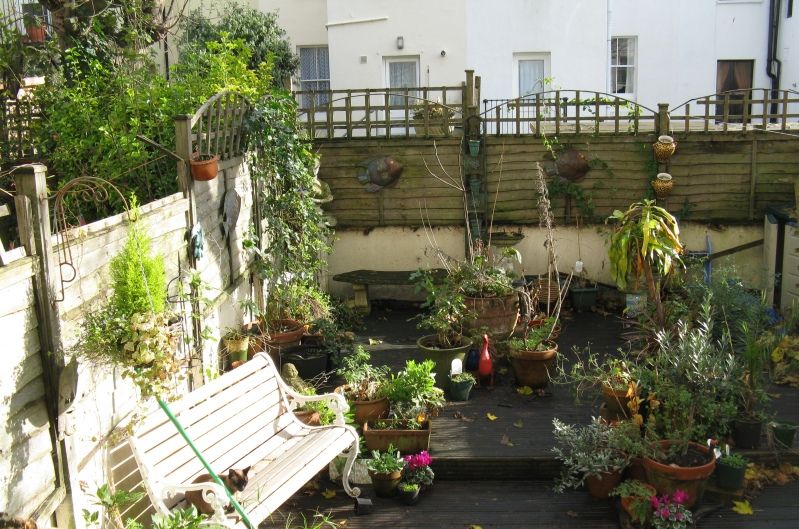 I didn't sweep the leaves up very thoroughly, but they look all right: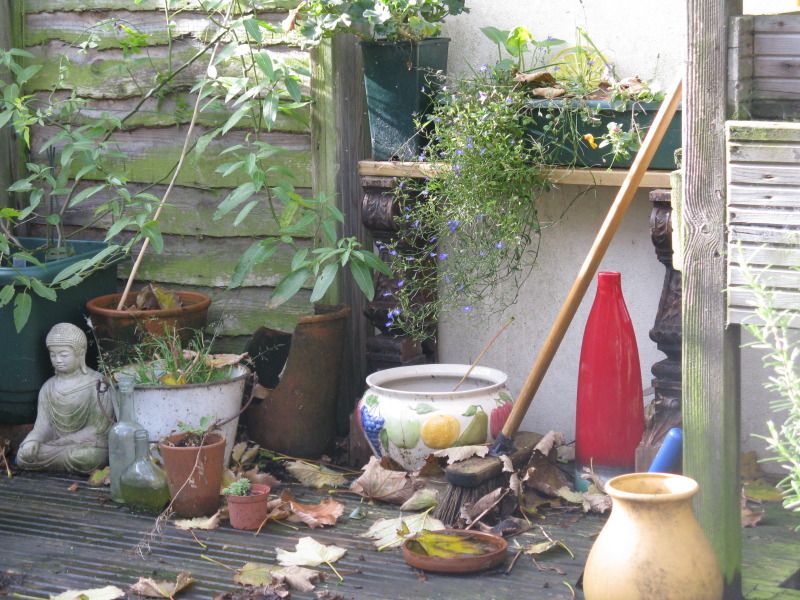 Trying to get a balanced shot of Bob and another cat outside: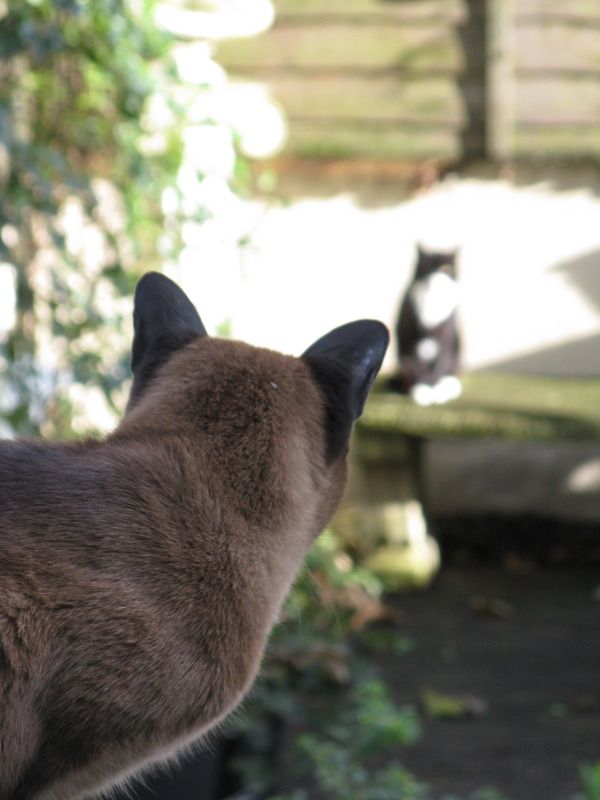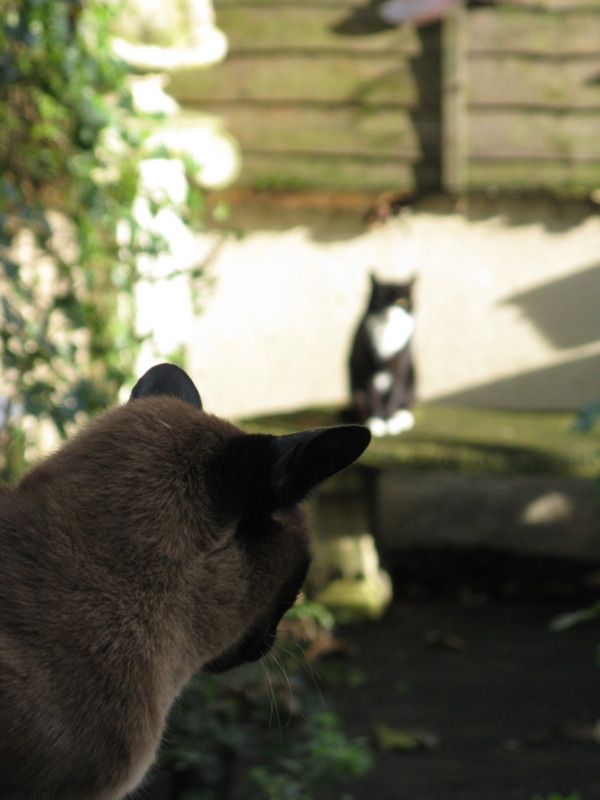 You can see how fucking submissive she is - like she's saying, "Come on in, shit in the flower pots, make yourself at home!"
My pic of the day got lots of likes:
Son is poorly, so he called for instructions on making his ma's chicken soup, like a good boy.
I almost wish there weren't the 'yeahs'. Then I could say, well this bit is being dead shit, so miserable is the only response. But there are good things all around and I cannot raise much enthusiasm about any of them.
Lurking anxieties:
ED's health
GS
Benefits tribunal (still no date - have had to send second six month med cert - forty disabled people actually DYING every week who have been put on Jobseekers, so what chance have I? I can actually do normal for an hour or two at a time)
Rent - may all be fucked up
Bloke and his dad and all that fucked up shit
Teeth
Cholesterol
Being a miserable depressive cunt for the rest of my days
Still, I get my new glasses tomorrow - some anxiety over that too, as I kind of lost it a bit with so many frames to choose from and being so aghast at the state of myself in the mirrors (unseen by me for a few weeks), so old and wrinkled and droopy. Fuck knows what I chose.
Laters xx
1:10 a.m. - 06.11.12

-----------------------------------------------------------------------------------------