annanotbob2's Diaryland Diary
-----------------------------------------------------------------------------------------
That would be a start
Is anyone else not getting email notifications from d'land when you have a note or comment? I've sent two requests with no response, which is unusual, in my experience. I hope Andrew hasn't abandoned us.
Can't think what to write about, so list:
1. Missed stepfordtart's gig, through losing track what was going on in my life before I set off to ED's, let alone days of the week. Boo.
2. NurseyM called and suggested we book a day trip to Paris on the train (two hours from London, via the channel tunnel). A bit scary - high speed trains?
3. I made a cake for us to keep in a tin at the allotment and have with our coffee: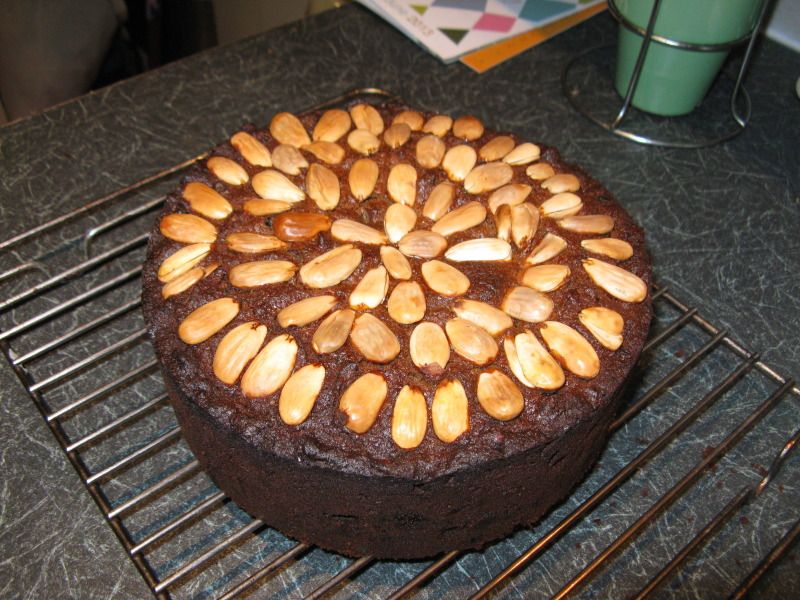 It doesn't look very appetising, but it's a rich fruit cake and should be quite moist and spicy. we'll see.
4. Just noticed the time - am going to bed right now and you can't stop me.
Grateful for: acupuncture; friends; not living in a hurricane zone (apart from the one in 1987 and I slept through that); hot milk, honey and nutmeg (coming right up); more light indoors as the leaves drop and the sky reappears
Sleep tight xx

2:11 a.m. - 03.11.12

-----------------------------------------------------------------------------------------