annanotbob2's Diaryland Diary
-----------------------------------------------------------------------------------------
Got a shelf full of books and most of my teeth
Today was good. Hideously anxiety-provoking in the anticipation, but once we got to ED's and the people started arriving I remembered how decent and caring and determined they are. Team Grandson, gathering, reporting back and planning ahead. GS, being a thirteen year old boy (still just about prepubescent), wants none of this support, but they are all professionals and expect that and plan around it. This is a long game.
ED seems in a better place, which eases my mind. Her sight has improved since I last saw her, just enough that she's come back amongst us. Still very slow processing things and therefore speaking, but making good, useful points. Immense.
Because his mother was there, and we don't like slagging off people's kids to their faces, we (me and Bloke) were very circumspect with regard to SIL's contribution to GS's difficulties. I was havering about whether to be more frank about what a fucking fucker I think he is, but in the end I'm glad I didn't. We framed things in terms of the stress he is under himself, all true but pretty low down on my agenda considering the way he's treated my daughter and grandson, and when I reflect on it, I can see that we managed to come up with some ideas for easing the load on SIL, getting a bit more fun in his life and maybe giving them all an opportunity to mend their relationships a bit. Yay, go us. Whether it works or not remains to be seen. We all have 'actions' and have arranged another meeting in December.
From my experience as a teacher I think we benefit from behaving well (no sniping), a good turn-out of family members, doing what we say we will and coming up with our own ideas which we then implement (like our new rota where five of us have committed to making sure that at least one of us visits each week and takes ED out on a non-medical jaunt), and that fact that we are all educated and quick to grasp concepts and implications. We are a good investment of the professionals' time. That plus the fact that they have all warmed to GS, who is an absolute sweetheart.
We went out for lunch with ED after the meeting and I took a few pics for today's theme (Table):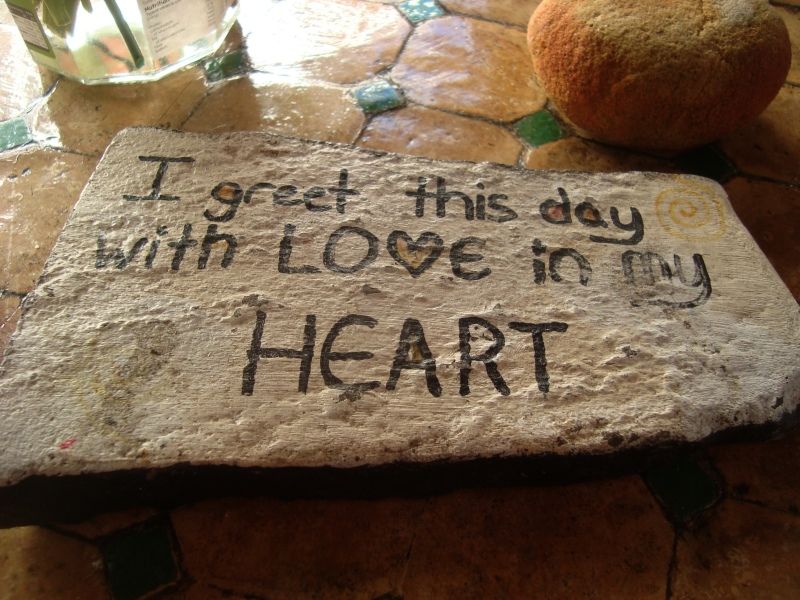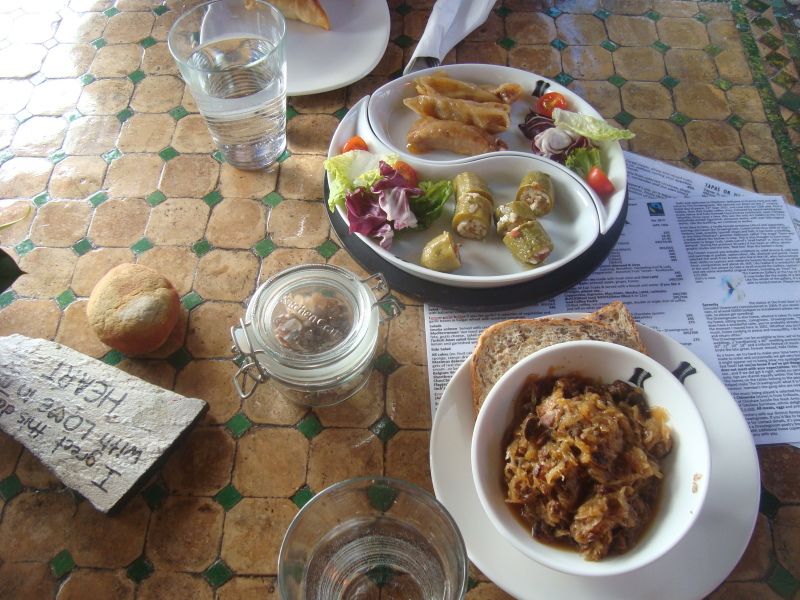 then when we got back to ED's, there were her cats: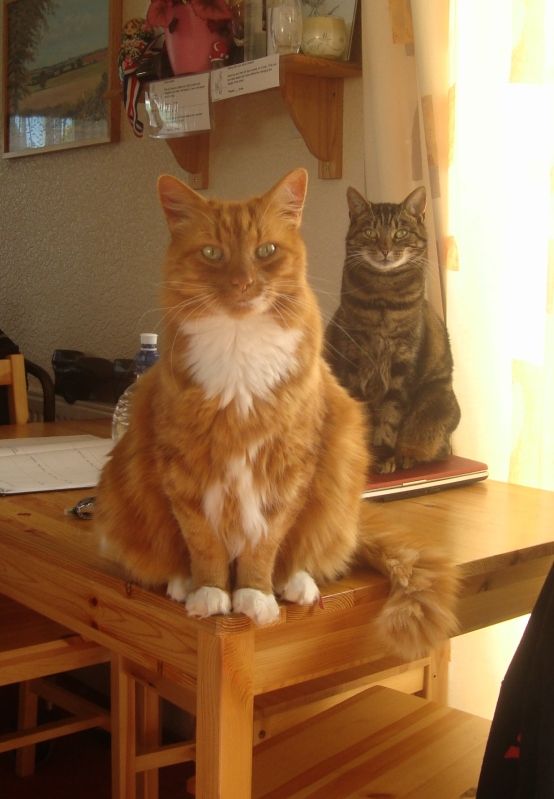 So I posted that on the project page and got 28 'likes' which has been a nice end to a demanding but satisfying day.

11:53 p.m. - 12.10.12

-----------------------------------------------------------------------------------------