annanotbob2's Diaryland Diary
-----------------------------------------------------------------------------------------
One day like this a year'd see me right
Acupuncture this morning, whilst urgently saying the om shree dhanvantre namaha mantra (oh, go on then, I'll find it), which is a mantra of thanks for the health you have and a humble request for its continuance:
Came home - spotted this en route, which made me happy: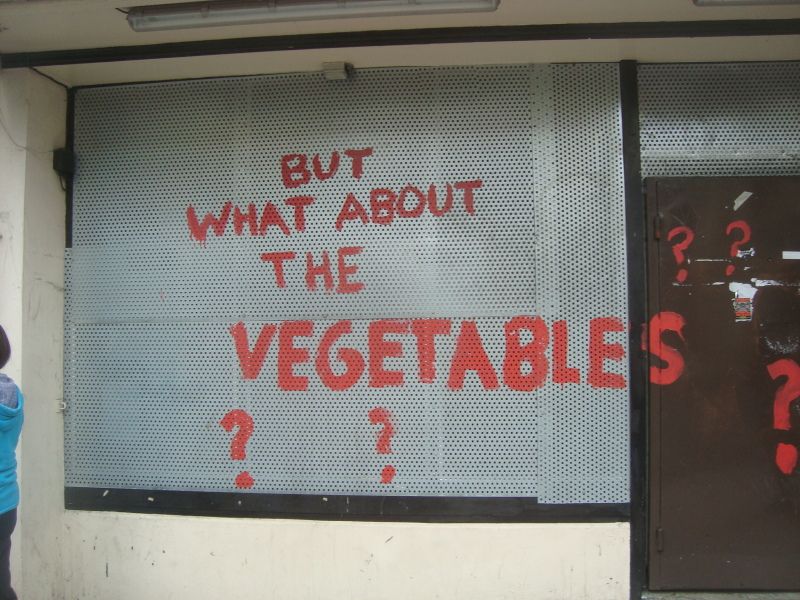 and discovered that today is the equinox. The more time I spend outdoors, the more I feel like celebrating the natural order, the cycle of life and death, the turn of the seasons. Going a bit pagan, a bit druid. Feels right.
Today was too hectic to organise myself properly - I hadn't noticed the days flying past - but I googled, scanned and came to a quick decision. Cooking a meal on the allotment, with our produce, giving thanks for food and for the warmth of the friendship between me, Sdig and TinyM.
Fucking blissful, it was. Too blissful to remember to take many pics, and most of those I did take were blurry but I'm posting them anyway: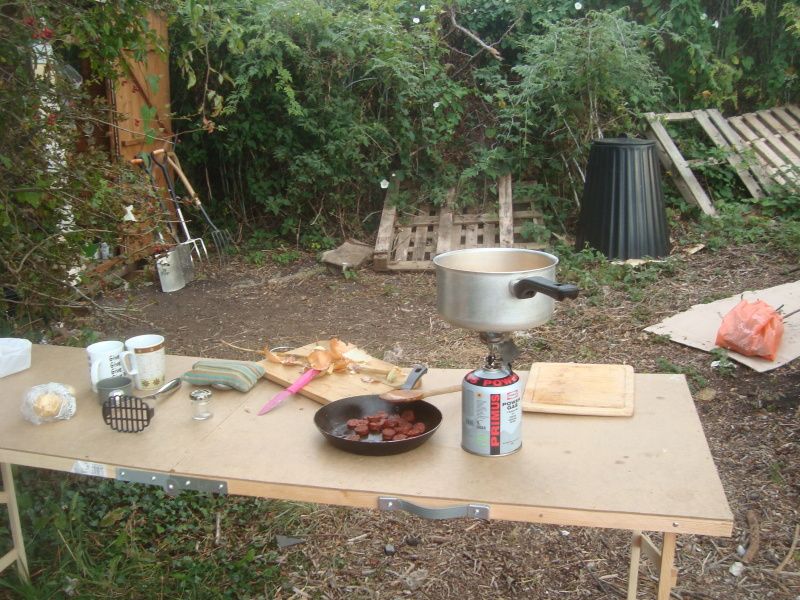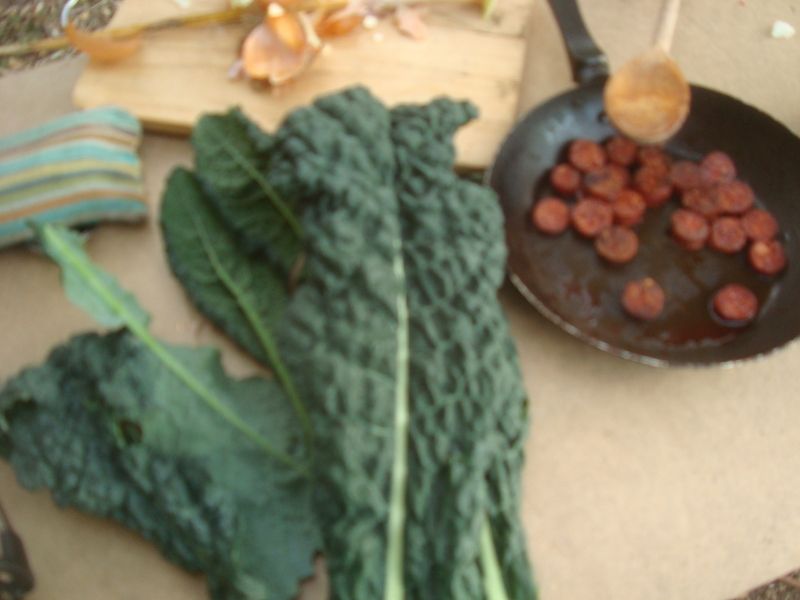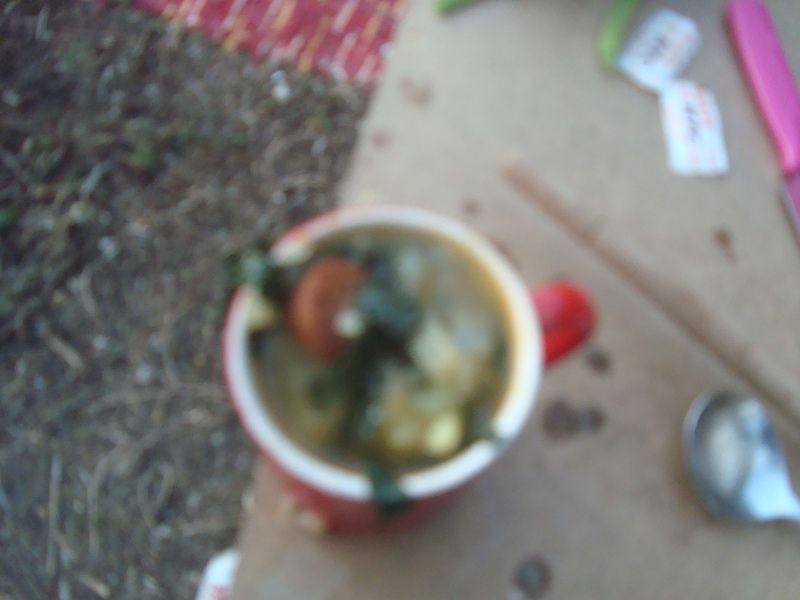 Just our veg and some chorizo to make caldo verde - mmmm.
Before we left I picked some more beans - man, the beans keep on coming, so fresh and good - and had one of those moments of pure joy. Standing on the side of a hill, in the sharp evening air, harvesting a crop I had sown from seed, the beanpoles bowing down with the weight of so many beans. Nature's bounty. Awash with gratitude at being right there, right then.
Bed now as I'm off to that London in the morning to visit my darling boy, who pointed out to me the other day that he's lived in his current house for three years and I've never been there. Naughty Ma. I shall make good and even try and be up and out by ten.
happy weekend xxx
11:45 p.m. - 21.09.12

-----------------------------------------------------------------------------------------