annanotbob2's Diaryland Diary
-----------------------------------------------------------------------------------------
April fool
I'm only allowing myself twenty five minutes as we're going to see ED tomorrow and I must get enough sleep or I'll be useless.
I'm mainly wondering how I can finance new lenses for my glasses, having really struggled to read the paper today. I stopped taking a daily a few months ago, partly out of economy (£1.20 a day) and partly out of ecology (all that paper!) and it's all online anyway. But relying on being able to alter font size doesn't help your eyes to keep up. These red frames are about five years old, but they're the best I've ever had - still don't need to take them off to do yoga as they fit so well, but - ach I can get some lenses on the NHS as an official poor person - how did I manage to forget that?
Forgetting has been going on a lot this weekend. The open day at the allotment was riddled with it - the words piss up and brewery probably apply. Both of us (me and Sdig) find it such a fucking struggle to achieve anything at all - we deserve at least a bronze for turning up on time, with laminated photos of progress since we took the place on in January last year, when it looked like this: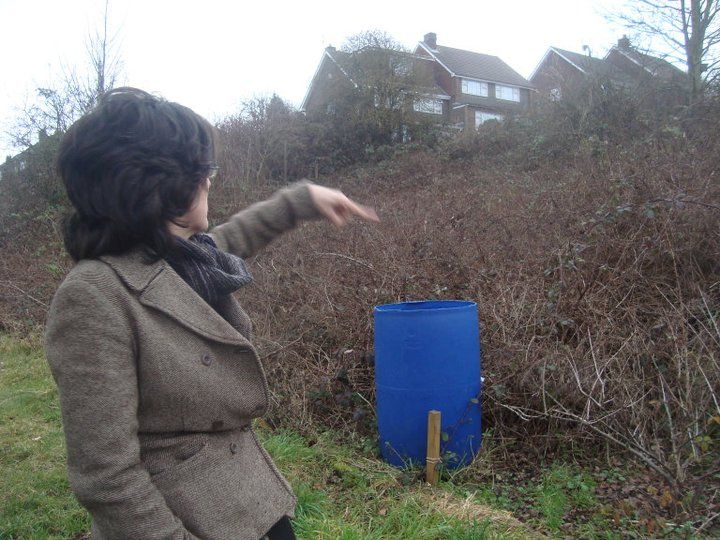 Till now: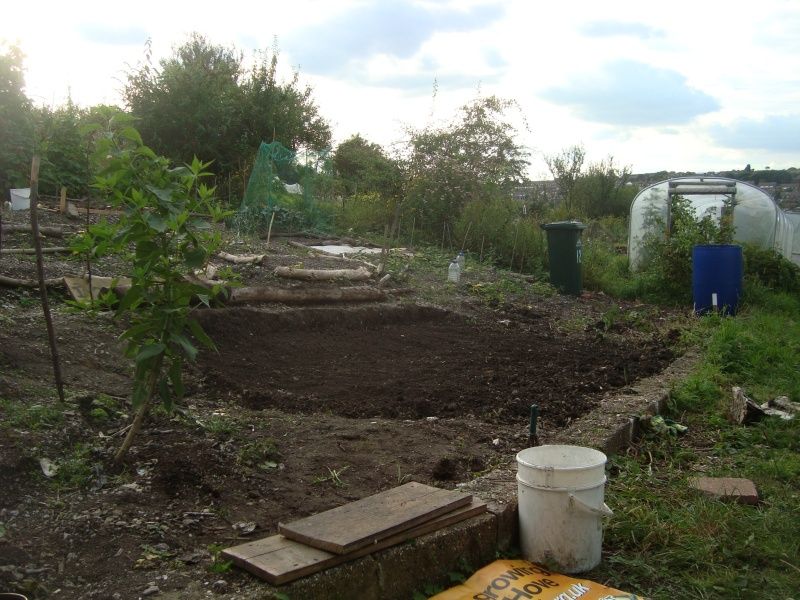 (The blue water barrel hasn't moved, but the second pic is from the other side)
Anyway, we had the photos, we had the table to stick them on, we had bunting, supplied by the organisers, but we didn't have anyone with any capacity to talk to strangers and entice them to volunteer. I gibbered at scared shitless greeted the first pair to arrive, but although they were enthusiastic, local, knowledgable - in fact the ideal volunteers - when they asked me about contact details to enable further involvement, I was suddenly overwhelmed with paranoia and wouldn't tell them anything. Hashtag fail, as they say Over There.
They were 'our sort' as well - he was skinny, speccy and earnest, she had purple hair, a crushed velvet dress that had seen better days and sciatica. Ah well.
By the end of the afternoon we had assembled a small crowd of old gits friends, sitting around drinking, chatting and smoking spliffs and it would have been lovely if I hadn't felt so anxious.
Never mind. Today I have done very little apart from cook my favourite meal to have with runner beans (cheesy fritters (aka Glamorgan sausages), new potatoes, tomato salad), and fail to find anything I consider 'strange' for today's photo-a-day topic.
Sweet dreams xxx
11:35 p.m. - 16.09.12

-----------------------------------------------------------------------------------------