annanotbob2's Diaryland Diary
-----------------------------------------------------------------------------------------
Slow
Day 17 - Faces: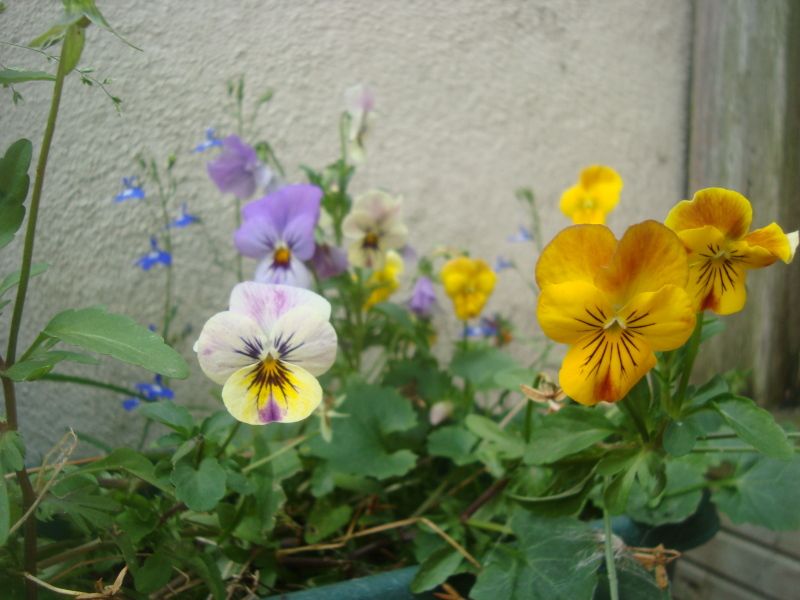 First attempt at drawing for ages:
I forget that I can select, that I don't have to try and get everything in, especially when it's a view across a valley with a head-on view of a polytunnel in the middle distance. Pencil would have been better as I'd've been able to do the lines softer into the distance, but I reckon I'll get plenty of practise over time.
I realised today that this is the first bit of earth that I've had a long-term stake in for over five years. There's no reason to think that I'll have to give up my stake in this allotment unless I move right away, which seems unlikely. Both the last house and this one are unfeasible in the long term. I can sit in my chair up there and imagine planting things that won't properly come into their own for several years. Laying down some roots in the most literal as well as figurative sense.
Also, total wastedness, driving home along busy streets into the evening sun, light reflecting off cars and water, dazzling my eyes...
12:16 a.m. - 18.08.12

-----------------------------------------------------------------------------------------