annanotbob2's Diaryland Diary
-----------------------------------------------------------------------------------------
-
Still scraping along the bottom, but now in a fug of neutrality rather than burning pain.
Just about keeping going on the photo project.
Day 3 - Coin: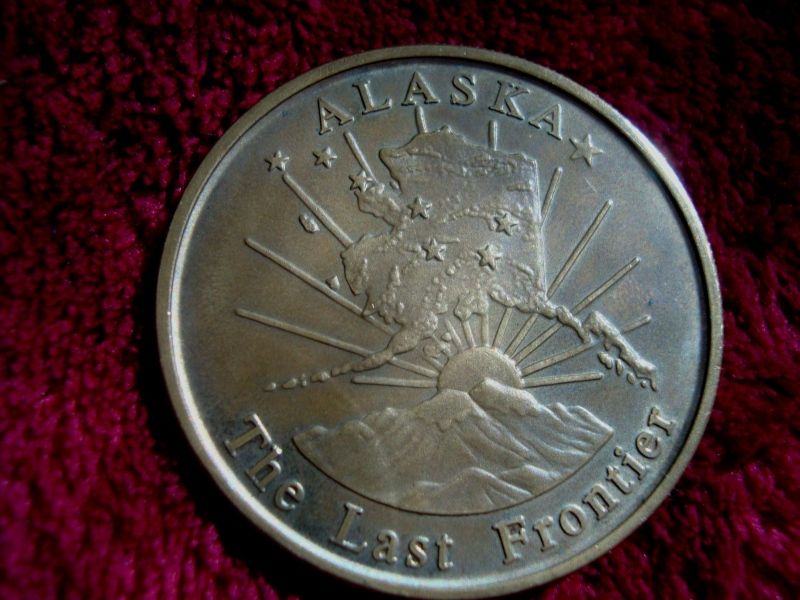 A gift from my pal Art, when he spent time in Chicken, Alaska (pop.8).
Day 4 - Somewhere you sat: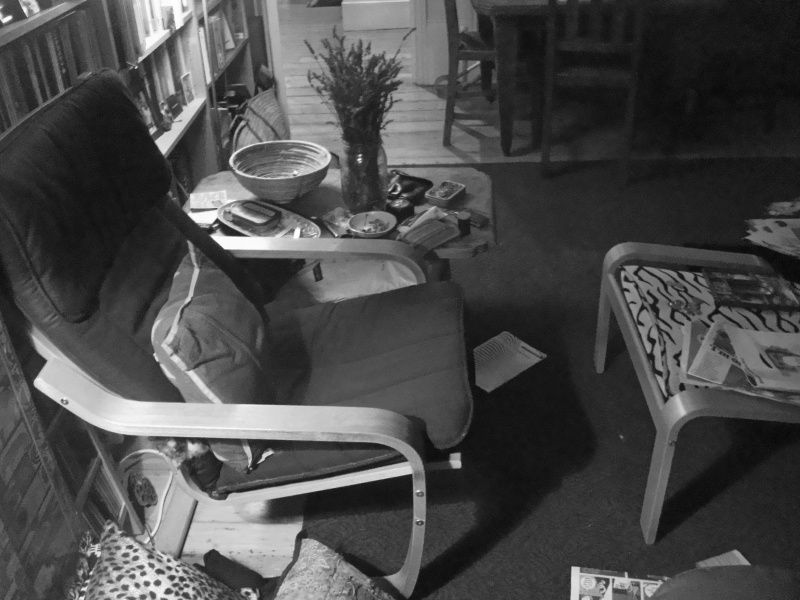 I did think of moving stuff about to make it look a bit 'artistic', but then, I thought about doing a lot of other things today as well, so it's not the only thing that didn't happen.
12:56 a.m. - 05.08.12

-----------------------------------------------------------------------------------------