annanotbob2's Diaryland Diary
-----------------------------------------------------------------------------------------
And the sun shone down
Sun, sun sun, hooray, hurrah and thank fucking christ.
Allotment yesterday:
Able to burn the brambles at last: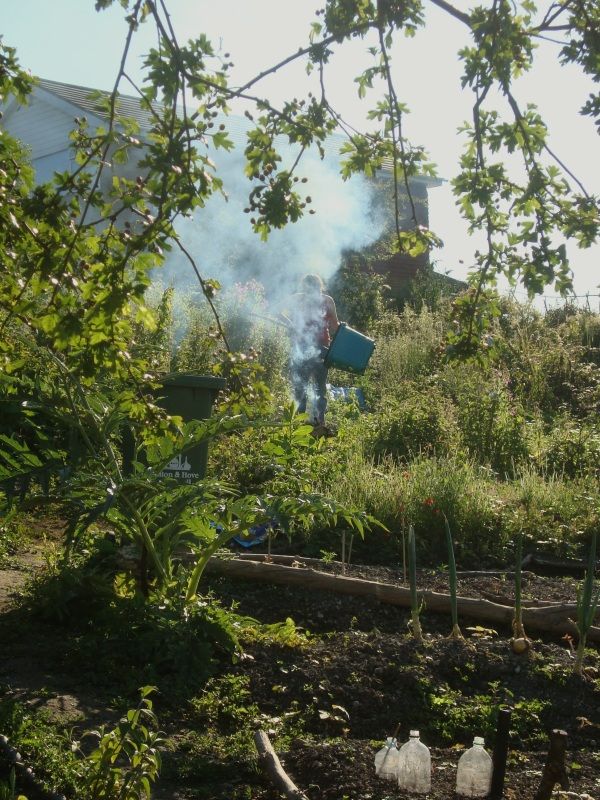 Beans, finally getting going and flowering a treat: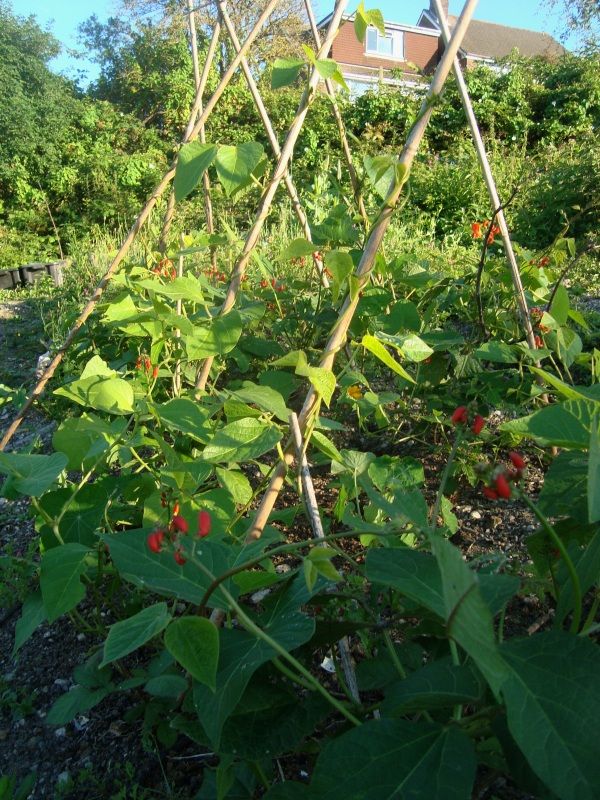 Looking north across the valley: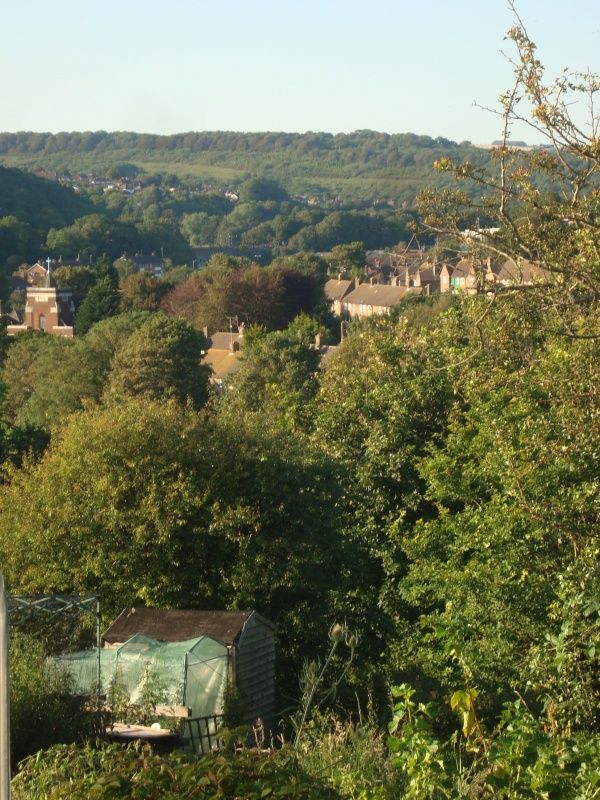 I mainly only did sitting down as I have passed the end of my tether and am in freefall.
The birdwatchers paid a visit: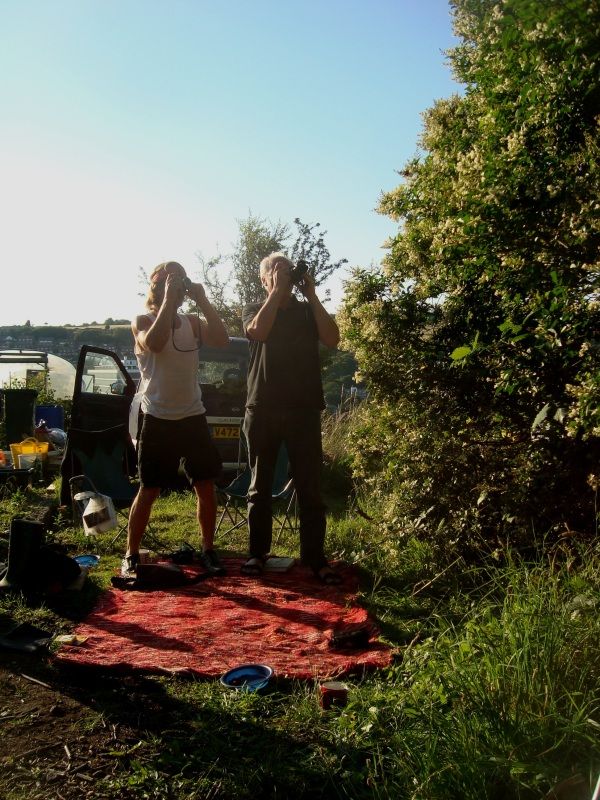 Today I went to the lipids clinic and all was well (or well enough) I just have to go on a different statin. Then on to R, who has prescribed me a fortnight of trying to get outside every other day and taking a trank every day or so as well.
And to the beach: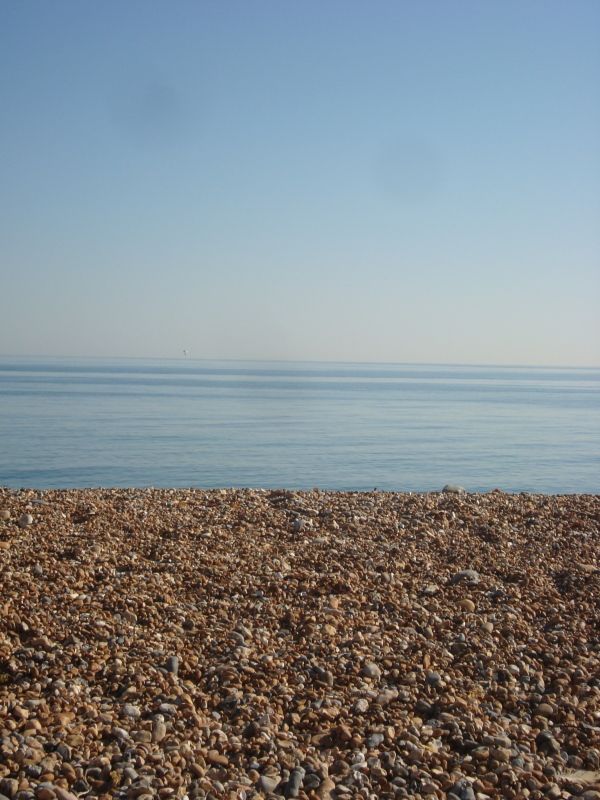 That's a sneaky shot between groups of people (this being a city, and all), but the water was that blissfully serene.
And fucking freezing - like shock treatment, jolting a person into another world: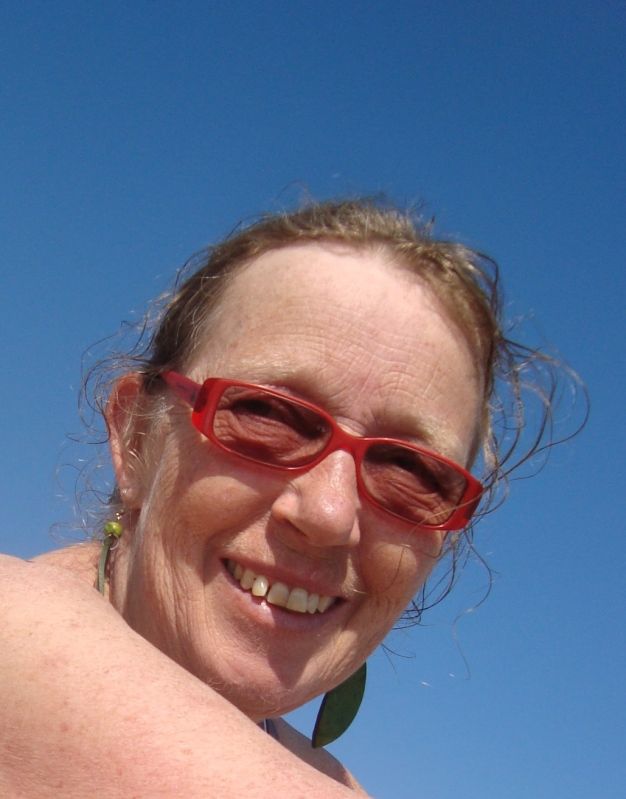 Girlie brought her Beckett essay:
and we all survived another day. Yay - go us.
Hope you have all had good days too.
Sweet dreams xxx
12:41 a.m. - 24.07.12

-----------------------------------------------------------------------------------------