annanotbob2's Diaryland Diary
-----------------------------------------------------------------------------------------
Throw those curtains wide
As usual today was hard, being the day after complicated, emotional family shit. Grieving the loss of the life my elder daughter might have lived, whatever that might have been, had it not included the life force being sucked out of her by MS. I want to be able to go and stay with her soon, but I have run right out of steam.
In an attempt to cheer myself up I made a first attempt at geocaching today. www.geocaching.com if you fancy having a go. People hide things - containers with a log book -and give their co-ordinates for others to find. It didn't appeal to me at all until suddenly it did.
It was made more complicated by not having GPS (Bloke brought his old phone round, but I could not for the life of me summon up enough brain cells to understand how the phone worked, never mind the GPS app); by rain; by the google earth map photo having been taken in winter, when there are no leaves; by the endless fucking rain having made everything grow mentally big, and finally by a family arriving in exactly the spot I was trying to search in.
(In fairness to the weather gods, I should state that there was a lot of sunshine yesterday and it was not their fault that I spent it in a car, then in a caravan, then in a car again, nor that it was raining again by the time I got home. I am not bitter.)
On the plus side, I had a hat (suitably ridiculous) and a determined frown: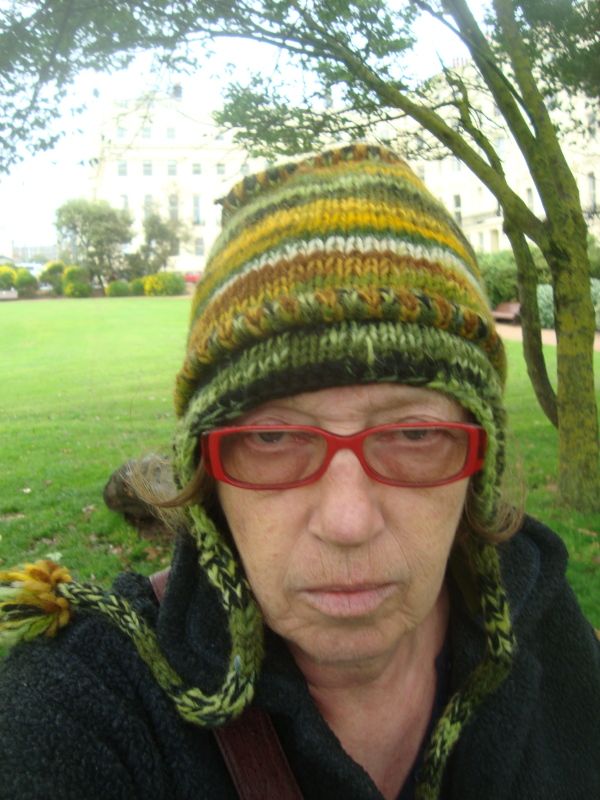 and I was out in the fresh air, so it was all good.
The cache is supposedly somewhere in this group of plants, in a square very near my flat: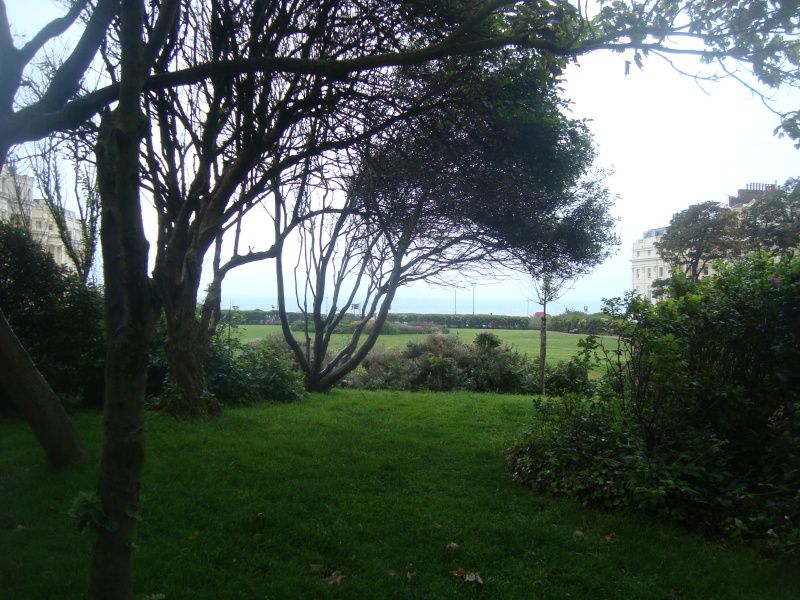 but bloody hell, the ivy has gone berserk, covering everything. I managed to find a sturdy stick to poke about with, but all I discovered was this: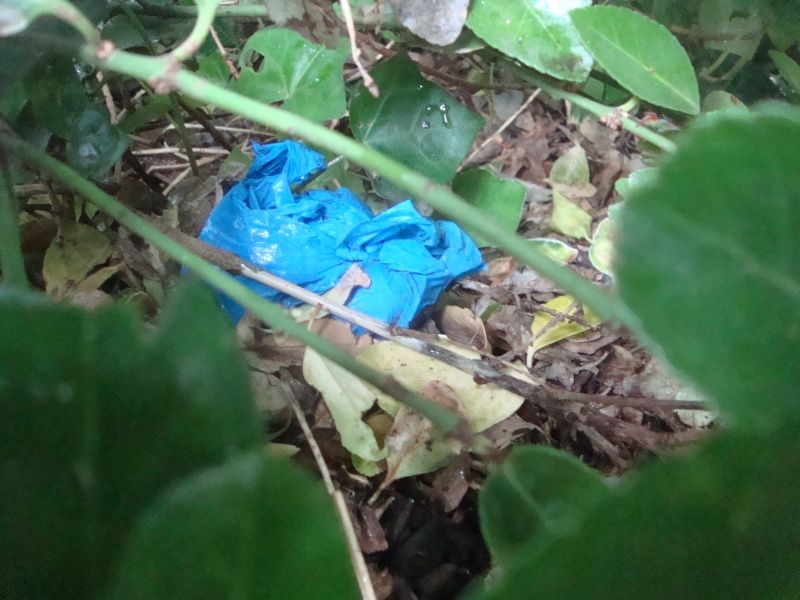 which is quite clearly a bag of dog shit.
Never mind. I know that failure is the usual result of a first attempt at anything, and I did make myself laugh, grubbing about in the bushes, trailing my long skirt in the wet grass.
I will try again.
Laters xx
12:25 a.m. - 19.07.12

-----------------------------------------------------------------------------------------