annanotbob2's Diaryland Diary
-----------------------------------------------------------------------------------------
Sing if you're happy that way
It's very late so photos and quick comments.
YD has come to stay for a week or two. She's in quite a good place, so it's not hard.
I went to the allotment (which may need its own blog) where it pissed down with rain as soon as I arrived but I discovered that I can shelter in the hedge: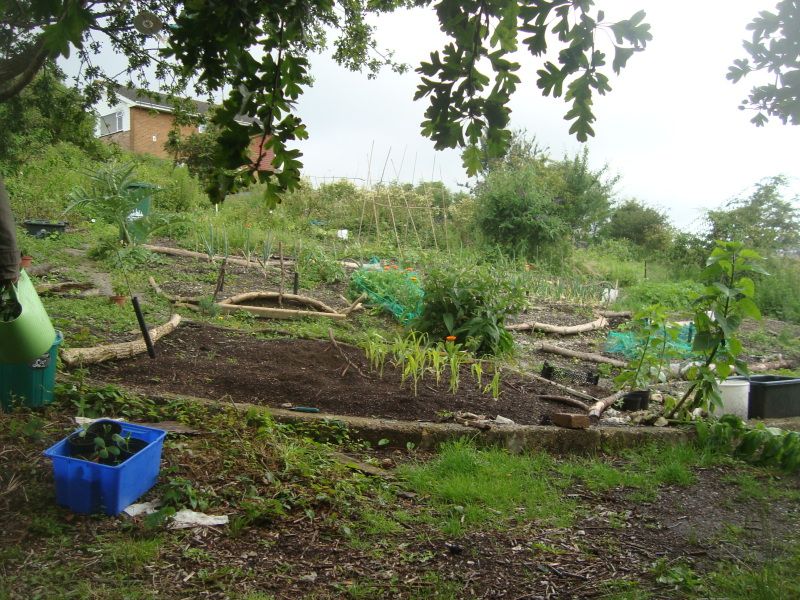 as did TinyM (Sdig's wife) who is not, by any stretch of the imagination, a gardener, but likes to show willing every now and then: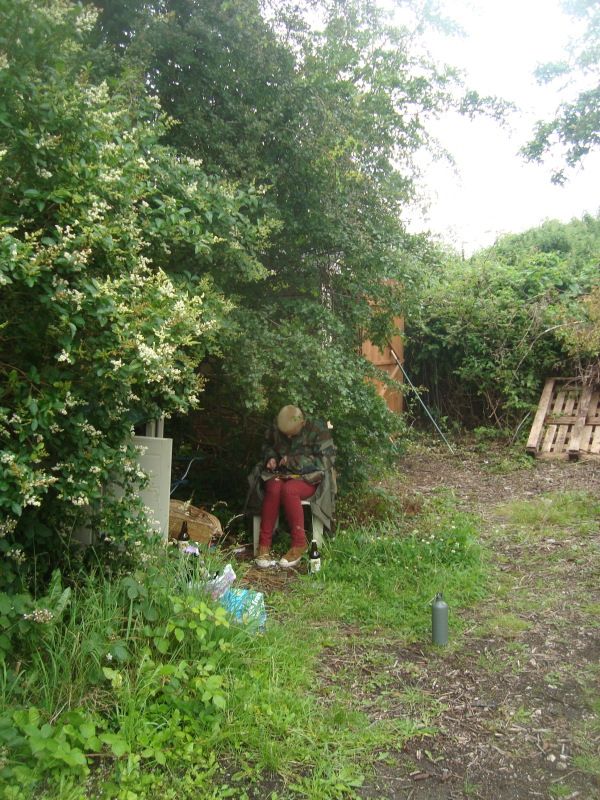 One bed of potatoes looked decidedly iffy, making me panic about potato blight, so we dug them up and will burn the nasty looking leaves, if it ever stops raining for more than ten minutes. There is something so magic about putting a fork into the ground and turning over these little gems: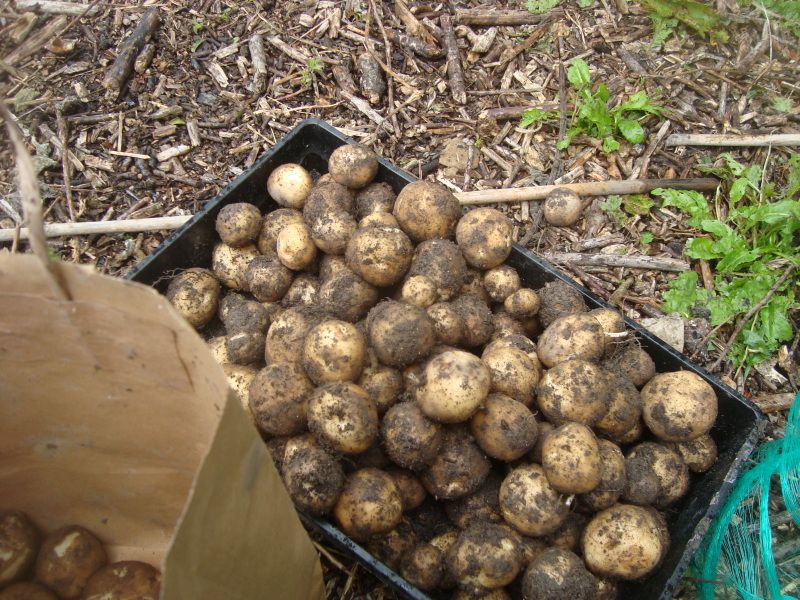 and they taste so extraordinarily divine - they sang off the plate compared to everything else - shop bought veg, roasted with garlic, herbs and good olive oil, a decent piece of fish, baked with a crust of herbs, pecorino and blah blah blah. The stand out mouthful - plain boiled potatoes, fresh out of the ground. Makes me excited to keep growing.
On the way home from the allotment we passed this, which I liked:
In the evening we went to see my mate who shall be named Jstar, singing solo with a choir:
(I like being able to post pics that don't reveal people's identities) which was fabulous - uplifting and joyous and all things good. I haven't seen Jstar on stage for nearly thirty years (she went off and had a successful career in Germany, where she still tours now and then) - I felt so proud. Marvellous.
Today my boy has dropped in - he's now got a job accompanying that torch that goes with that sporting event and it's coming through here tomorrow - so good to see him. He did well on his mini-pupillage and is all round full of tales, none of which I should retell here.
All good. Marvellous, in fact.
Sweet dreams xx
2:16 a.m. - 16.07.12

-----------------------------------------------------------------------------------------