annanotbob2's Diaryland Diary
-----------------------------------------------------------------------------------------
And the green grass grows all around
I've been opening and closing the 'add an entry' page all evening - dunno what that's all about. I know I'm very tense in my body and generally jittery. In fact now I write it down I wonder why I haven't already taken a tranquilliser and off I go to do so.
Nothing startling to relate, just me, turning up at the page, thinking about Woody Guthrie mainly. He'd have been 100 today. Where's today's voice of the people?
This has been getting me down a lot, recently - the power of the big corporations. There's been a little documentary series 'The Men Who Made Us Fat' by Jacques Peretti which is better than it's title would suggest, but utterly depressing, showing as it does the attempts of scientists to get governments to do something about the pernicious shit sold to us as food and marketed as healthy. Over decades.
I found myself in Waitrose today, too late in the day - the place was packed - drifting around trying to think of something I could face cooking and eating, round and round from the fresh food to the food-like-substances (ready meals) and back again - ach I don't know why I'm re-living it to write about - it was bad enough once. I ended up with a chicken pie, jacket potato and broccoli - now I think why didn't I get a chop or something? Because that's the lesson I learned - start with basic ingredients, single items you can identify as coming directly from a plant or an animal, then mix them up yourself - healthy eating. Why has it become so hard?
But bollocks to that, here's some pics of the garden.
My poor water lily, valiantly trying to flower: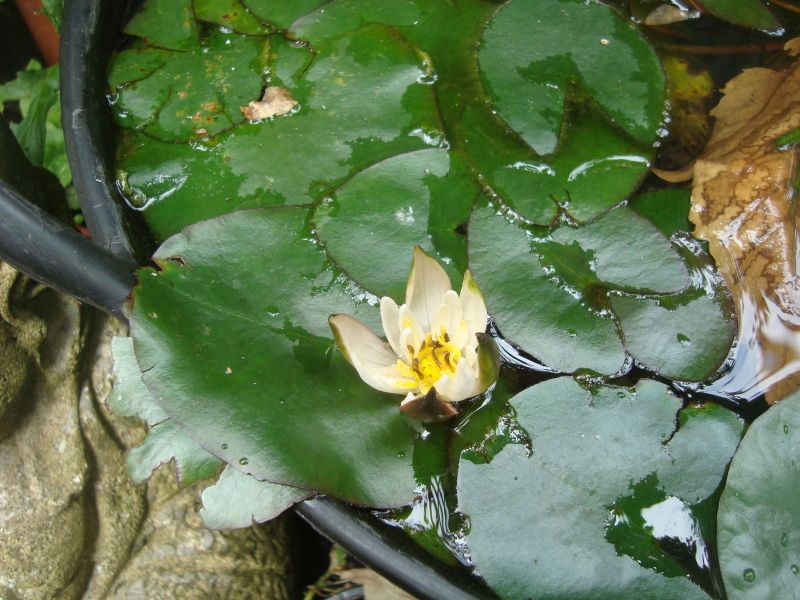 Honeysuckle and Hero: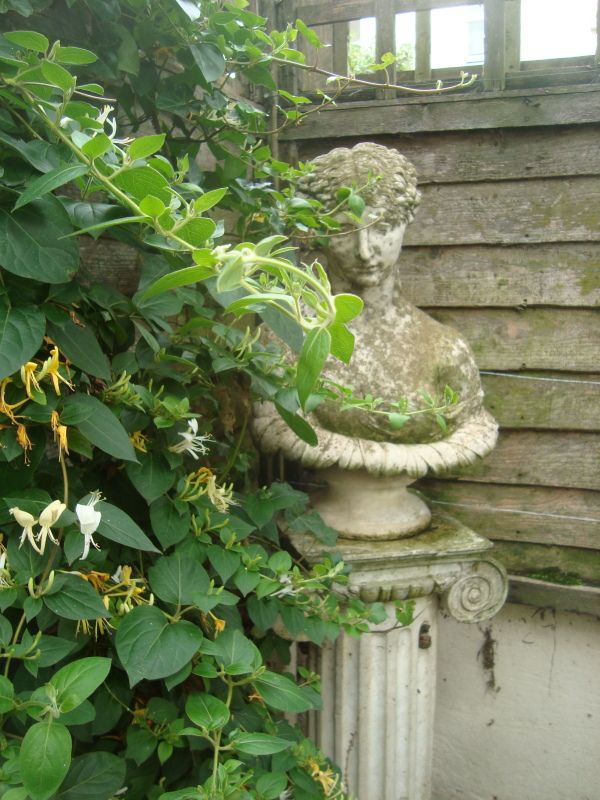 and a bee on the flower of a plant I bought at Sissinghurst, thinking it was something else: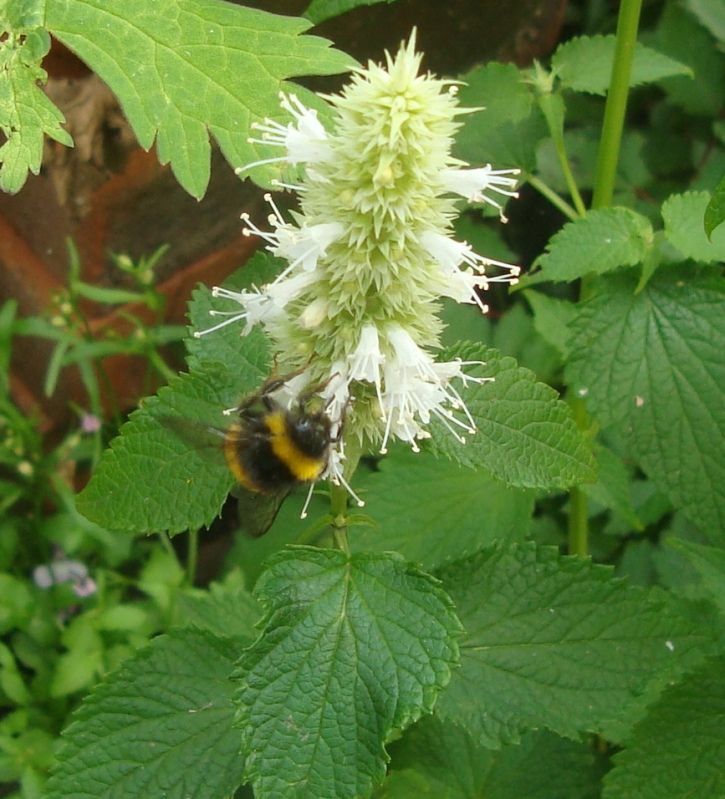 Happy weekend xx
12:25 a.m. - 14.07.12

-----------------------------------------------------------------------------------------