annanotbob2's Diaryland Diary
-----------------------------------------------------------------------------------------
Sunday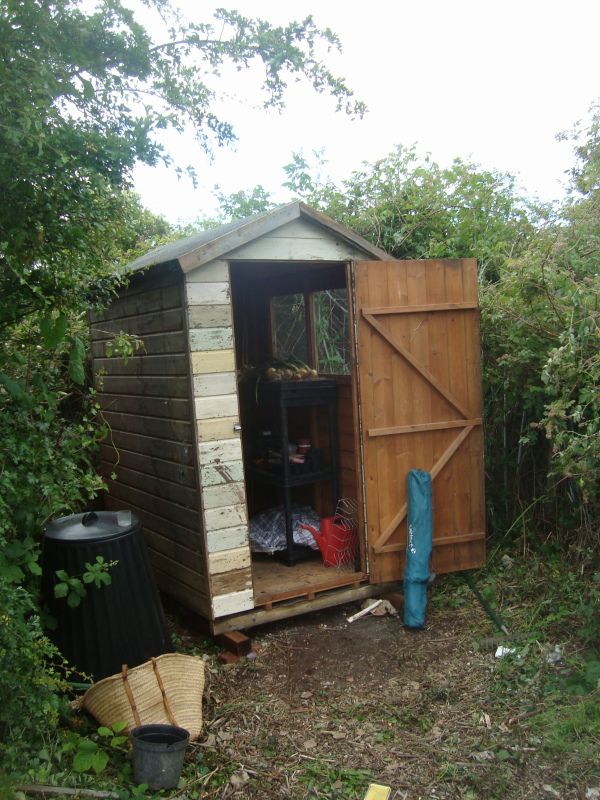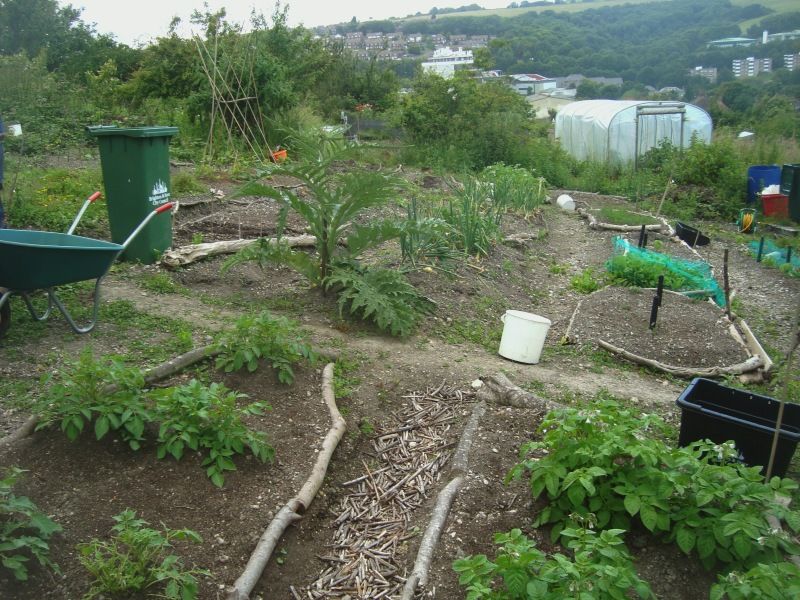 So. We got the shed up, in a little corner of the allotment. When I say 'we', I mean these two: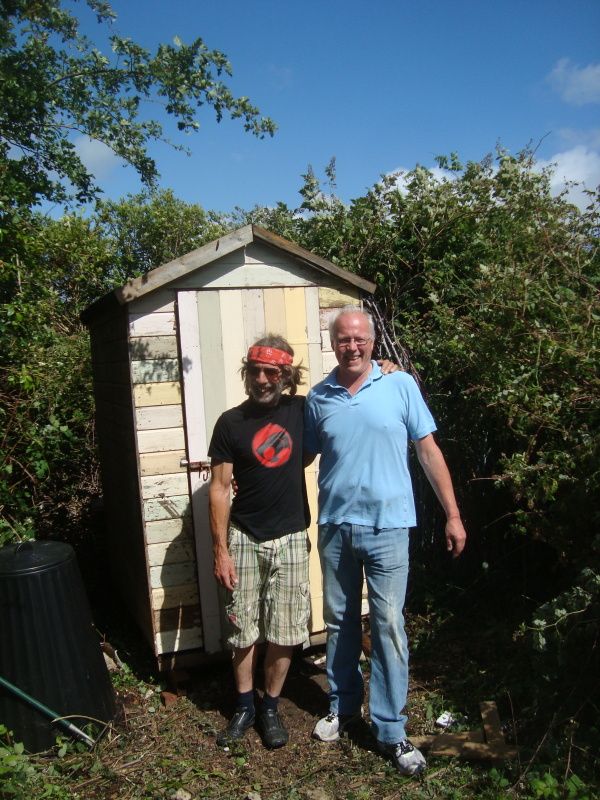 The shed is not as wonky as it looks in that pic, but I am making no comment on the shed builders.
I have a key now (woo hoo!!) - the site is kept locked, which has stopped me going there till now. I don't want to make any rash statements about how often I shall be up there, but I shall try to remember how good it makes me feel and act accordingly.
Bindweed last week: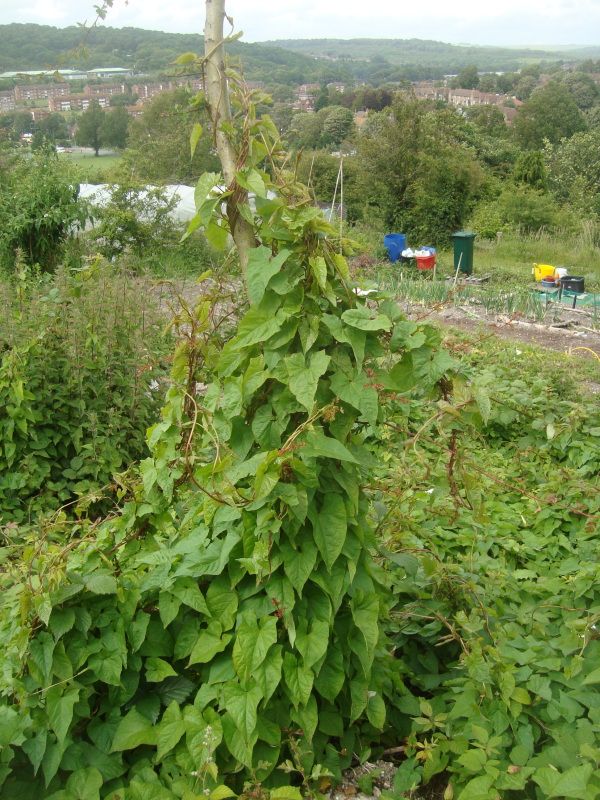 and this week:
I've just ordered a book from amazon - 'The Allotment Month by Month' as really we don't know what the fuck we're doing which is OK up to a point, but now we have crops: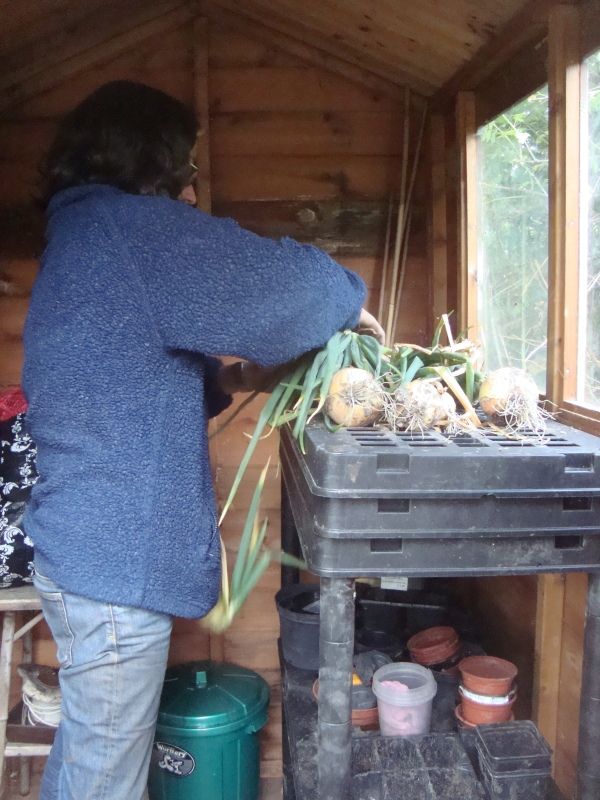 Brilliant it is, just brilliant. My next project, apart from ongoing clearing of nettles, bindweed and brambles, is making a pond. And making a space to plant some fruit bushes and trees.
A good day, after a bad start.
The trellis hasn't moved yet: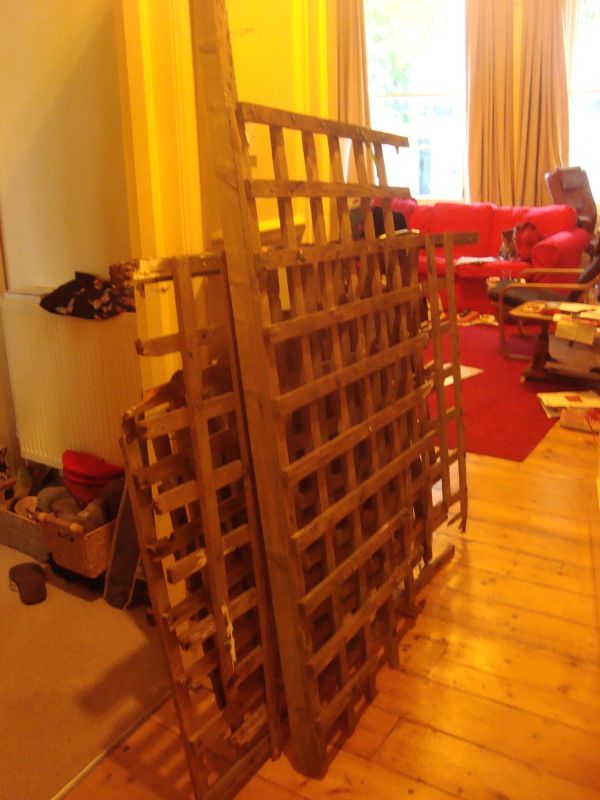 The trouble with writing about the allotment is that I keep getting distracted by things I need to look up. It may be nearly two hours since I started writing these few paragraphs but I now know what a cardoon is (more trouble than it's worth as a food, but quite ornamental in the meantime), how much pond liner costs per square metre (surprisingly little), and how to store onions (we did the right thing today, phew).
Sweet dreams xx
11:06 p.m. - 01.07.12

-----------------------------------------------------------------------------------------