annanotbob2's Diaryland Diary
-----------------------------------------------------------------------------------------
Better
Better today, despite (or perhaps because of) having a house full of silly boy plumbers, changing the boiler. At no expense to me - yay for being a tenant.
Yesterday TinyM came to help and seemed inordinately pleased to have been asked. I think it's about her being married to my friend Sdig and not knowing whether I liked her as much as her wife, or indeed at all. But I do, I love them both. She washed the dishes and I dried and it took less than an hour. After about fifteen hours of anxiety spread over three days. Sigh.
I immediately felt better, not having this insuperable task in front of me, but resisted the temptation to rush about exhaustingly, and settled down to Season 5 of Mad Men. Love it, especially the way it creeps along, with not much happening, but gradually drawing strands together to a powerful climax. Great on gender too.
It's tricky having blokes doing work though, innit? I can't seem to settle to anything, apart from the usual casual eavesdropping. They got fixated on Warren Buffett and whether or not he owns Walmart and Asda, in which case he's a cunt ("Oy, language, Matt, you dickhead!"), or if he's the one who gave it all away. This has since slid into an interminable debate as to the relative merits of JayZ and Slipknot which are remarkably uninteresting.
Meanwhile I've booked a washing machine repairman for Monday and a window cleaner for the inaccessible front windows, due now...
All good. Windows clean, water hot, workers all gone.
Not only that, but a seagull shat copiously on Bob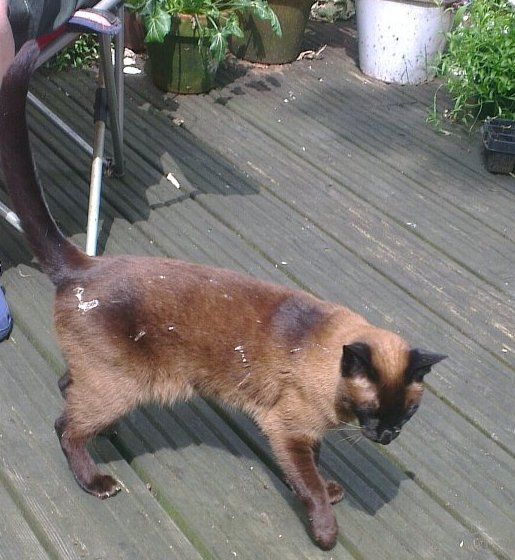 Bwah ha ha!!
1:27 p.m. - 28.06.12

-----------------------------------------------------------------------------------------