annanotbob2's Diaryland Diary
-----------------------------------------------------------------------------------------
Ain't no stoppin' me now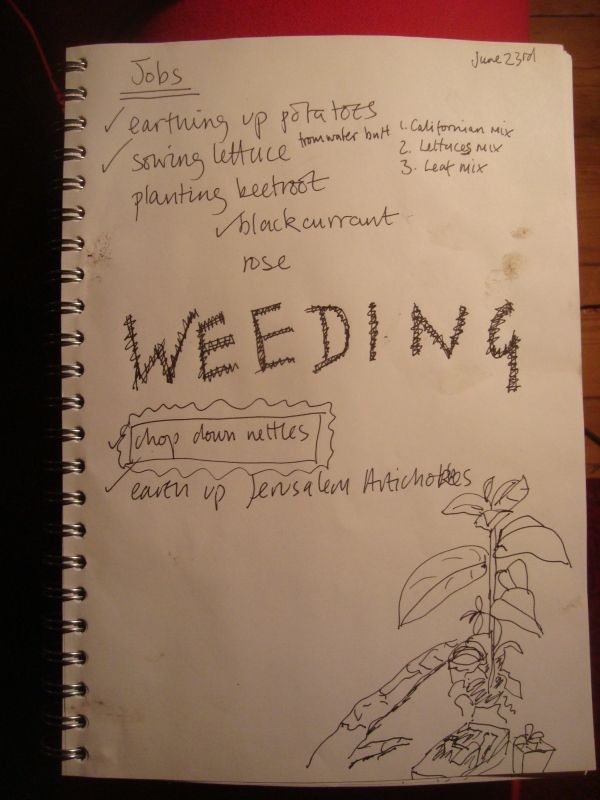 Weeding, of course, will go on forever.
We took a book with us today, me and SDig as I shall now call her, which told us we needed to 'earth up' the Jerusalem artichokes, but not why or how. I think we need the book before this one - about basic techniques.
I tell you, I'm on fire now I have a project. Poor SDig has been labouring alone until now, around a full-time teaching job at a tough school and her own recovery. There are a bunch of trustees, as this is a funded community project, who turn up to meetings but don't do any actual work. Having met one the other day, I realise that his expertise will be required when the place is up and running (offering the weary sanctuary, exercise, free fruit and veg, to say the very least), but at the moment they need someone with time, to get this shit on the road. Oh man, I can do this - I'm ready.
Today we got very very stoned as soon as we arrived, sitting in our secluded corner at the bottom of the plot:
far more so than I would normally do when not on my (or someone else's) sofa.
I walked the plot, lost in fantasies of how it could be, with a shelter here, a pond there, fruit trees, a fire pit...
Fabulous. I did also plant my blackcurrant bush, which wasn't getting enough direct light down here, and sow three rows of different quick-cropping salad leaves, but often I realised I'd been trailing round after SDig, standing next to her, staring into space, with my mouth open. All cool.
Look at these fuckers: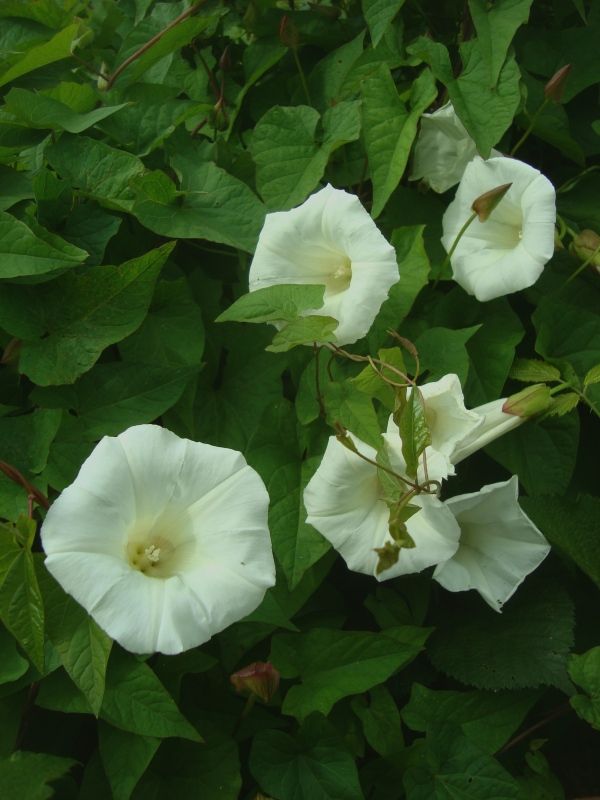 If they just had a little bit of self control we'd all be planting them and adoring them, but as they don't, and in fact grow a mile a minute and strangle everything in sight, they have to be ripped out, again and again and again. So pretty, but so lethal.
At home, I am finally making it down the step to the lower half of the patio:
and here's my rose with some campanula: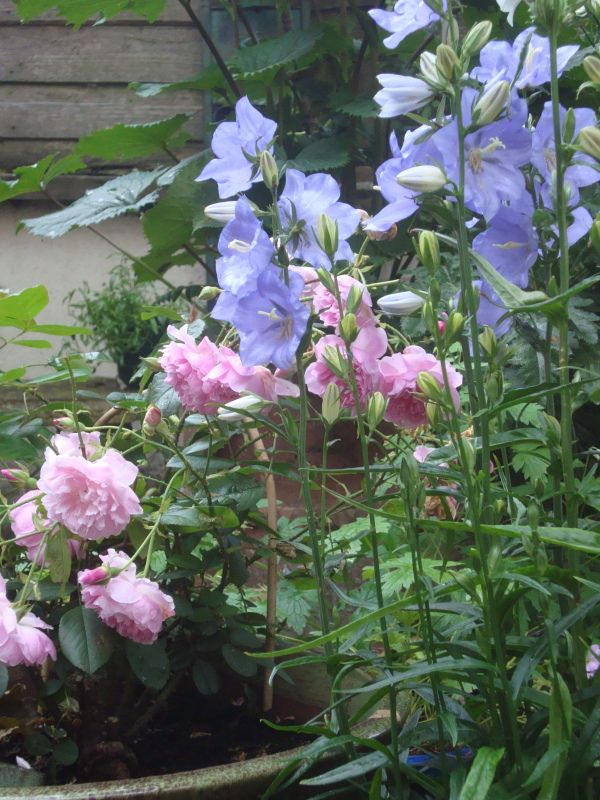 Bloody hell, it quarter to three - I keep drifting off. Bed, right now.
Sweet dreams xxx
12:50 a.m. - 24.06.12

-----------------------------------------------------------------------------------------