annanotbob2's Diaryland Diary
-----------------------------------------------------------------------------------------
I'm still standing
Yesterday I found very hard, being unable to either relax or accomplish anything, until SC turned up after work for the lift up to the allotment I had forgotten arranging:
I sat in a camping chair, down by the hedge there, with the afternoon sun on my face, birdsong on the breeze, watching my friend pottering about. Marvellous.
She planted out the dwarf beans she'd started off at home: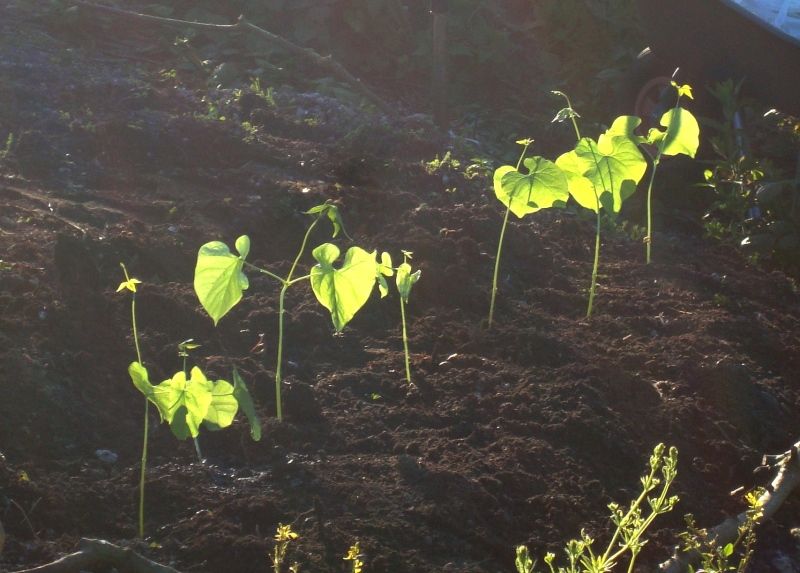 and over the course of a few hours I planted out my runners: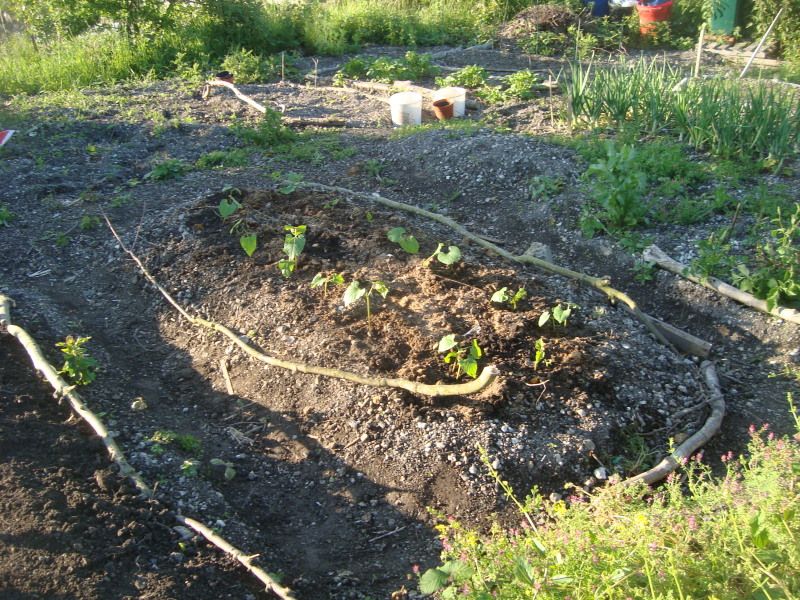 Yes, we did forget to take the beanpoles but we found enough twiggy sticks about the place to support the dwarf beans.
The recent rain has perked everything up:
Today I finally managed to clean the kitchen, if only at counter level, and cook an almost decent meal - jacket potato, broccoli and Waitrose beef and ale pie - in between smirking at Cameron squirming at the Leveson enquiry.
ED discharged herself from hospital last night and is back at the helm with little to no memory of the last six weeks. Magic steroids. She even asked after her sister today, which is a massive step out of the fog. OH man, if she gets her wits back to even approaching normal, my life would start to take on a shape of my own making.
Still, one day at a time.
Meanwhile, I want to say thank you so much for all the supportive comments I didn't know were there as I'm not getting emails. Really appreciated and kind.
Here's a pic for Poolie, as I know she likes cars: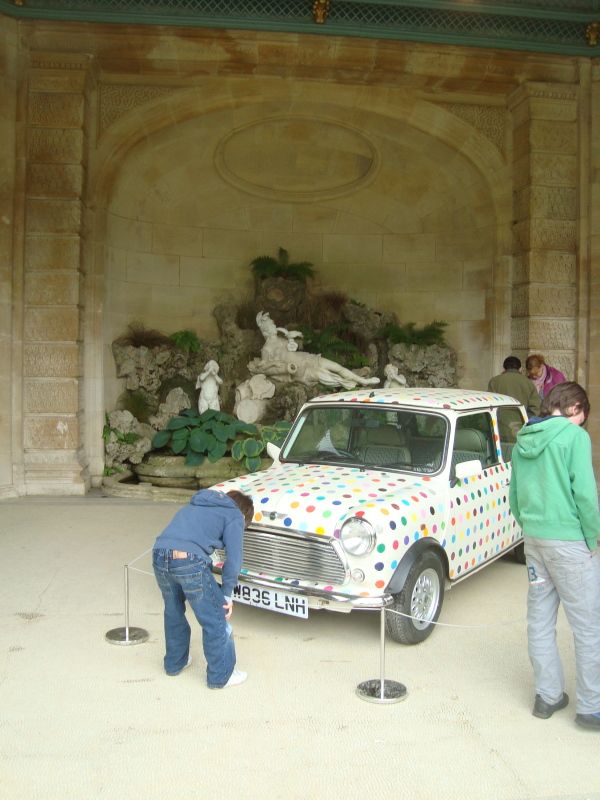 and here I am getting my great-aunt groove going:
Grateful for: a bit of energy; friends; babies; another rainy day forecast for tomorrow so I shall just watch Mad Men; Son completing his law course today, with the last exam - yay, go Son!
Sweet dreams xxxx
11:00 p.m. - 14.06.12

-----------------------------------------------------------------------------------------