annanotbob2's Diaryland Diary
-----------------------------------------------------------------------------------------
Art class, art class
Frazzled brain alert. Too much going on for me to know what to be agitated about first, but just writing that down makes me think 'And breathe...'
The more I tell myself that I'm going to just lie down for a fortnight, the more driving up and down the fucking motorway I seem to inadvertently sign up for. Ah well.
Art class this evening. Had to make myself go - not much energy left by seven. The teacher is a talker. Good, helpful stuff, but she never shuts up, always round and round the group, nattering on into someone's ear. And she wants us to do it how she wants it done. I missed last week, mixing colours to match as closely as possible, but she caught me up with what I'd missed. Fruit this week, sat on a bit of paper in the complementary colour. Painted quite quickly, so we could do three.
I was jittery and my brain was FULL so I couldn't take in much of what she was saying, but she said it again each time she passed by, about light and shade and hue. I'm not greatly impressed with my efforts, but I'm keen to have a go on my own, in a bit of peace.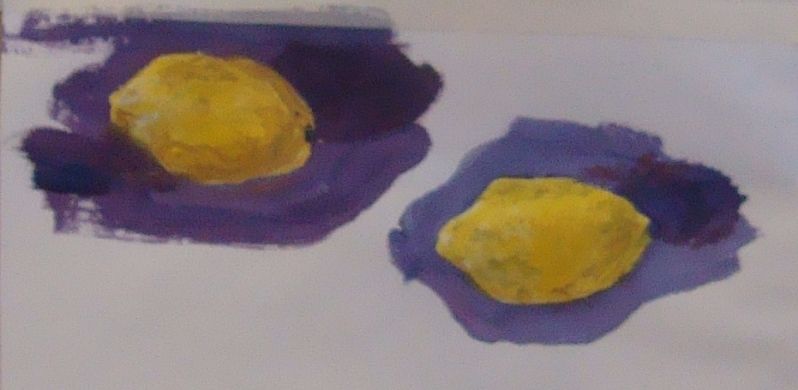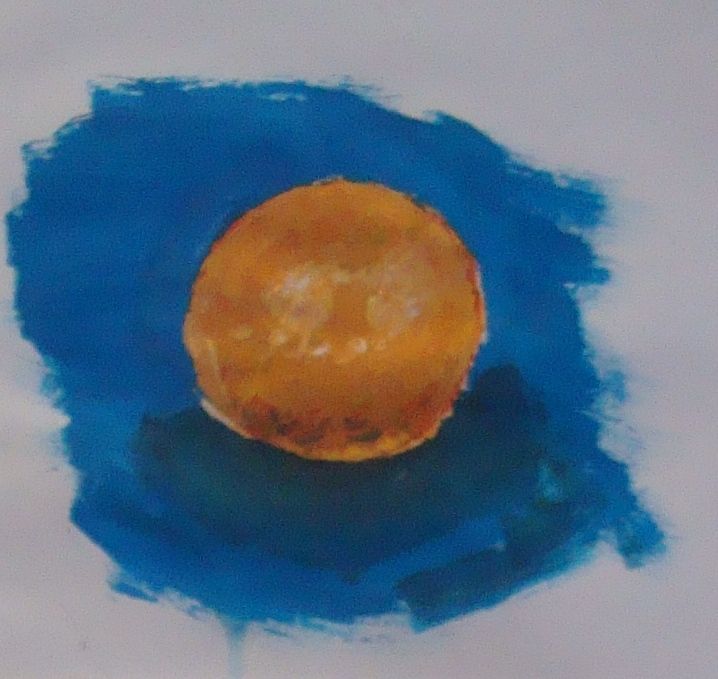 Grateful for: warm nights - no more heating; having an art class five minutes away to moan about; the sea, just there, waiting for me, when I get round to it; being able to get a curry delivered to my door, even if the fuckers do call me 'sir' at every stage of the phone call placing my order; S and M coming round, bringing me plants, from their garden to mine.
Sweet dreams xx
11:25 p.m. - 28.05.12

-----------------------------------------------------------------------------------------