annanotbob2's Diaryland Diary
-----------------------------------------------------------------------------------------
I never promised you a rose garden
It's been a bit poo recently - same old, same old. If you have a prayer or its equivalent to spare, please send it to my darling Elder Daughter, who could do with a bit of good fortune.
Meanwhile, YD is visiting, currently lying on my bed belting through the fabulous Hunger Games trilogy, emerging now and then for an earnest conversation or a demand for food. That's not true actually, not the last bit. She made lunch, even paying for and fetching the ingredients. It's nice, her being here. Easy, companionable.
Most of the weekend has been spent in the garden. Bloke came round yesterday and helped put wires up for the climbers and clear up the messy bit which turns out to get a good chunk of sun so has to be used for plants.
Photos of the whole thing still look like acres of grey wood with a few spots of green, but here are a few more strategic shots: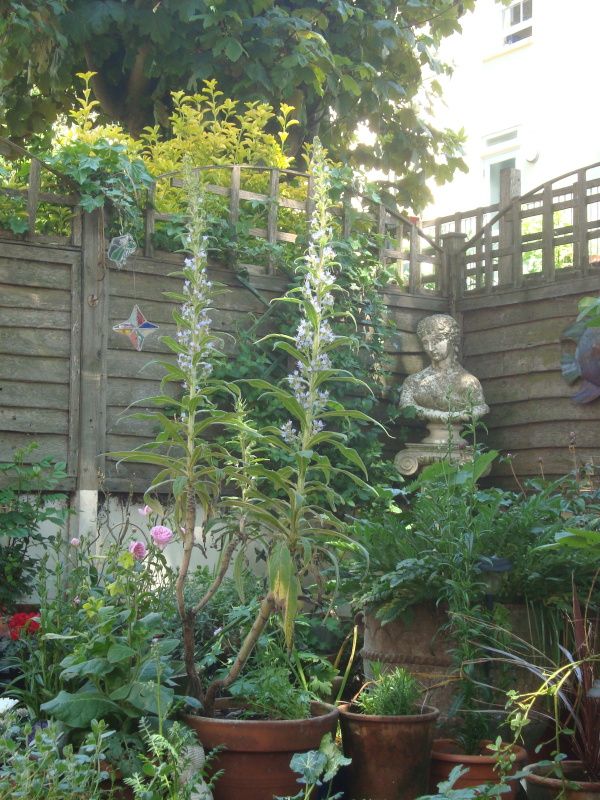 This is the naughty tree that blocks the sun: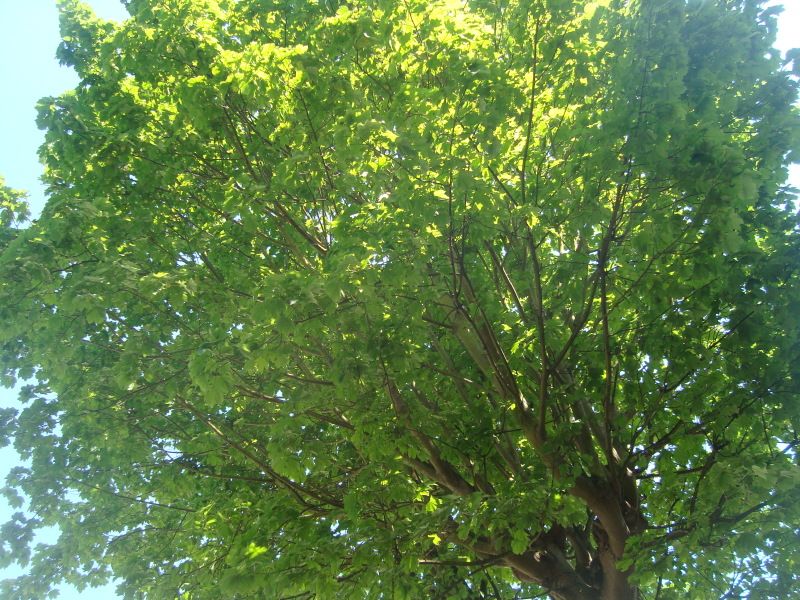 I find I don't mind at all, actually.
I'm off to bedski. Night night.
Grateful for: my kids; my health; SIL being brilliant (and instantly forgiven all his trespasses); having a bit of outdoor space to fiddle around with; chocolate biscuits.
Sweet dreams xx
11:19 p.m. - 27.05.12

-----------------------------------------------------------------------------------------