annanotbob2's Diaryland Diary
-----------------------------------------------------------------------------------------
Mainly rain
We went out this afternoon, to a big kids' playground to meet up with Younger Daughter and Grandson and a friend of hers with her kids. We left home in bright sunlight, drove a few miles and arrived just as the rain started to lash down. GS and K both had pony rides anyway while we stood under a tree, but it's too cold for hanging around being wet, so we had to surrender and take shelter in the cafe.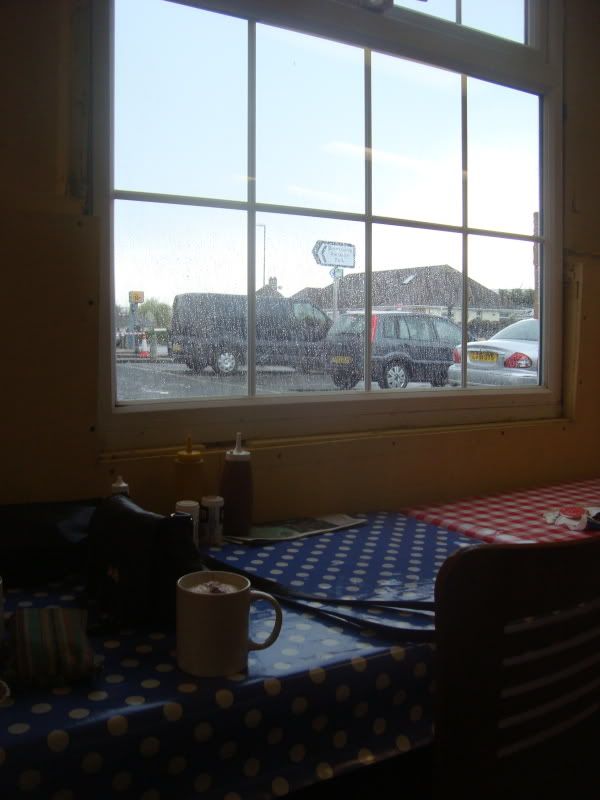 We stayed there for ages, waiting for the shower to pass (which it didn't) - it was like being a kid again, on a British family holiday.
I've managed to forget that on Tuesday I'm supposed to be gathering with my siblings to scatter Ma's ashes in the designated place in the churchyard. I don't think I'm going to go. I'm so choked up with grief and loss about ED that I can't imagine doing anything other than howling from beginning to end and I'm not going to do that. She wasn't my mother, just a stepmother, as she frequently reminded me, and none of her 'real' children will cry and it will be just more awfulness. I shall go to my art class instead. I hope.
I want to have a really restful, nourishing week, next week, as the one after that I'm going to Florence! It keeps flashing into my mind, thrillingly, but then disappears again as I seem to live almost entirely in the present. I am so looking forward to seeing Bluey - we have so many of the same interests but come at them from different perspectives, different lives. I can't wait to be sitting with her in some ancient piazza...
10:41 p.m. - 12.04.12

-----------------------------------------------------------------------------------------