annanotbob2's Diaryland Diary
-----------------------------------------------------------------------------------------
Starts a bit moany then cheers right up
Friday was a disaster, what with losing my in capacity bene fit and becoming a fucking job seeker. Yeah, me and over two million others. Let me quote from the letter - a standard letter with my name filled in:
"I understand this decision may come as a shock to you." Why? I mean, seriously if this is a project to get all the lazy fakers off IB, why would a fit person be "shocked" to be diagnosed as fit? But they explain: "Entitlement is based on what a person is capable of doing, rather than assuming that their health condition or disability automatically prevents them from being able to work." Which would be fair enough, absolutely, if we weren't going through mass unemployment, but we are, so everyone (it seems) has to move to job seeker's benefit (so money is still being paid), but now we have to prove that we've applied for jobs, lots of jobs, every week, or we cut cut right off. And who is going to employ me? Well, if it's a front of house type job and they don't mind an old bag - I'm quite good at chatting and I like most people - maybe I could get a job if the interview fell on a good day, after I'd had so many interviews that the process itself didn't cause me to disintegrate, but frankly my chances of being able to keep a job, even for a whole week, are fucking remote. There are people out there desperate for a job - why clog up the process and waste everybody's time and effort over a bunch of people whose doctor's don't think they should be working? I want to spend my time trying to get myself properly better, so that I have strength to stand steady, in the moment and afterwards, so that I'm living more of the time than I'm 'managing myself', so that I can get back into schools for at least a bit before I retire. The other day it occurred to me that a school canteen might be the place for me.
Anyway, enough of all that. Last night ED and GS came down for the weekend and after a morning faffing about with plants in the garden, we went to Sis's and hung out with Alfie: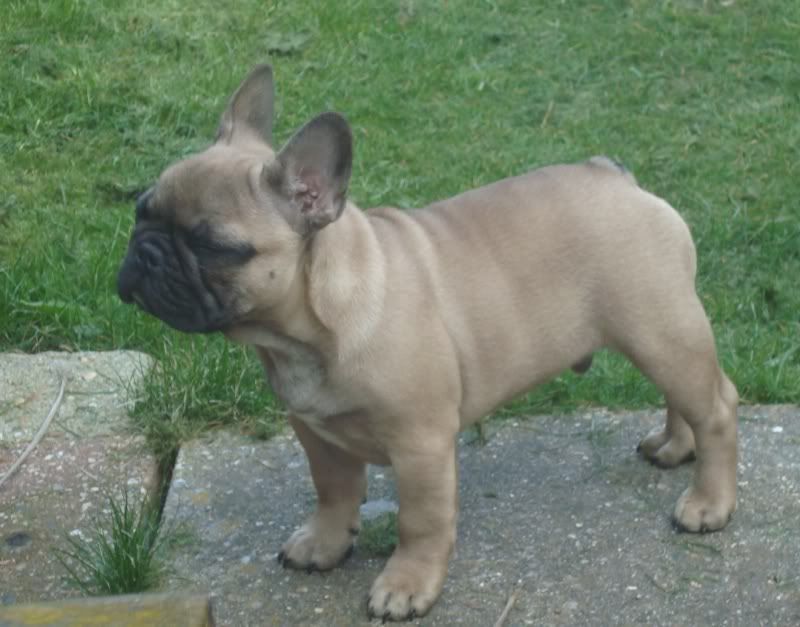 before going up to the stable where GS had his first ride, which he just loved: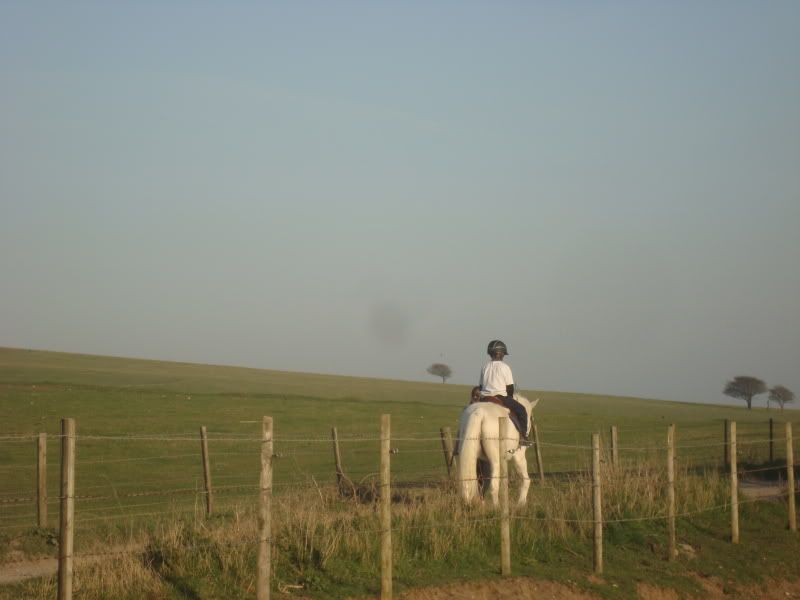 and then I got on (thank god no one had their phone out filming as I yanked my tight dress to the top of my thighs and, after several inelegant failures, heaved my great carcass up and into the saddle)
Sis led me round the yard: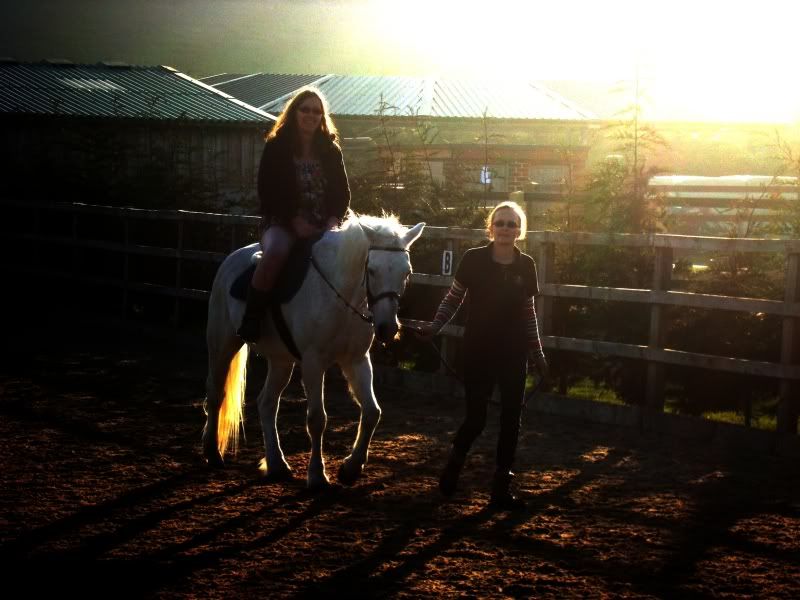 It was fucking brilliant, I tell you. Very scary as I assumed I'd still be able to ride, having done so as a child, but actually I can't.
We've had a peaceful day, full of easy family and lots of laughter. Now I get to sleep on the sofa in front of the dying fire. Nice.
Sweet dreams xxx
9:48 p.m. - 24.03.12

-----------------------------------------------------------------------------------------