annanotbob2's Diaryland Diary
-----------------------------------------------------------------------------------------
tuesday
This has been a pretty good day, and it feels like aeons since I've been able to say that. Yay, go me etc. I don't think I've shed a tear all day.
Look at this: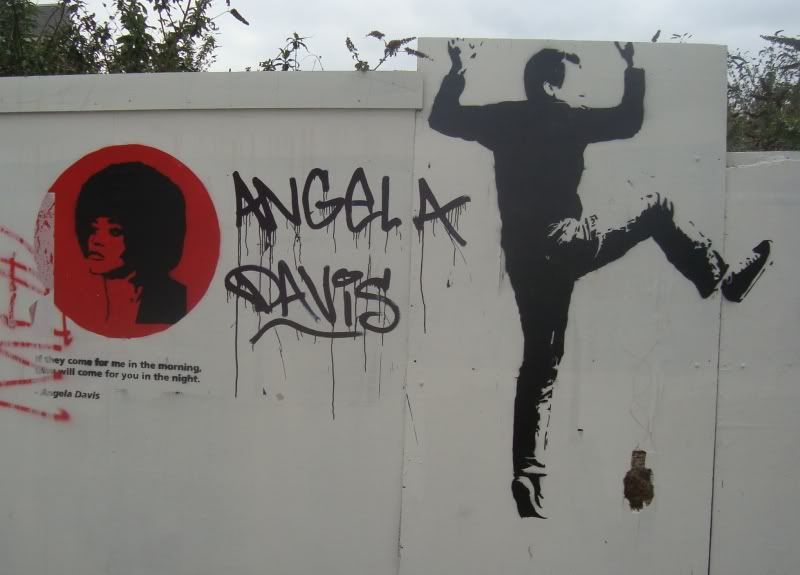 The words of Angela Davies, freshly graffed in 2012 - who'd've thought it could be so?
I also spotted this, on a wheelie bin that's been re-used as a planter outside the building where I do the art class: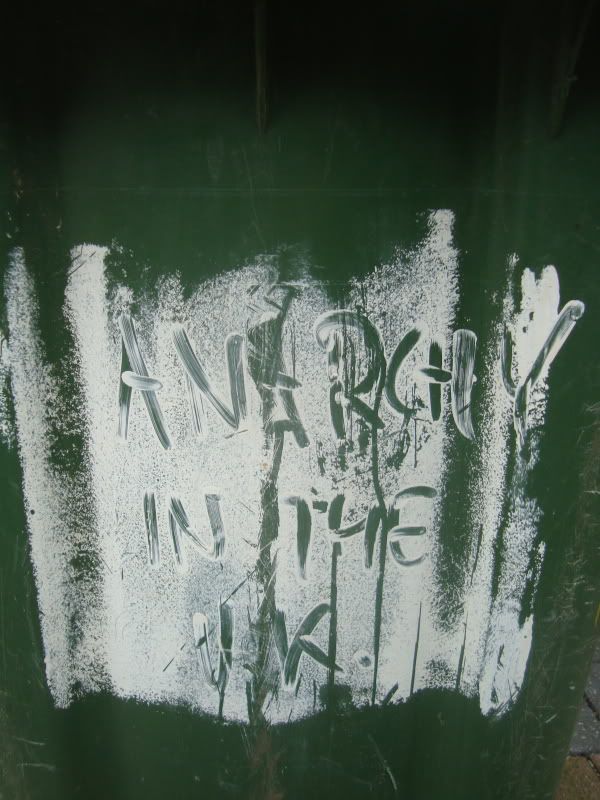 I feel quite hopeful about the youth - my friend M's boy is involved in a pupil-led campaign in his school against homophobic bullying and my friend S, who teaches film has a group wanting to make a film about mental health. I know a couple of bits of graffiti and a couple of kids' projects doesn't make a movement, but when they come to my attention on the same day it feels good.
I walked my two miles - probably a mistake to do so two days in a row as my calf muscles are killing me.
1:10 a.m. - 22.03.12

-----------------------------------------------------------------------------------------