annanotbob2's Diaryland Diary
-----------------------------------------------------------------------------------------
Sunshiney day
Right out of words, so here are some pics that mainly illustrate things I said yesterday, or comments - it won't let me leave a comment here now.
1. Here is where I sit in the sun in the morning, on a cushion because that stone bench is cold. Bob doesn't waste a second - the moment I stood up to get the camera she was in:

2. The cats here don't get run over because the houses are all joined together and there's no way from the enclosed back to the road at the front: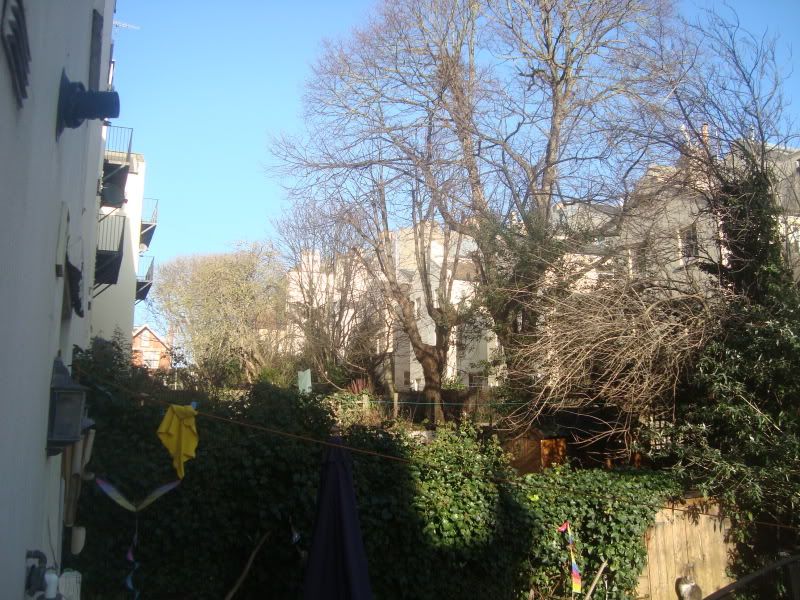 Here are two of next door's cats, not looking very fierce but still enough to scare Bob (wish I had that garden with direct access to soil instead of all this decking):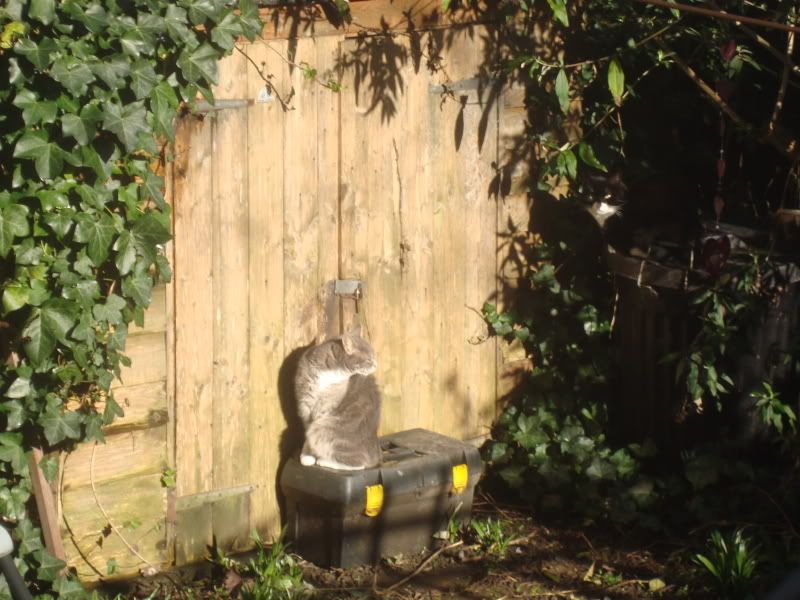 I don't know if squirrels chirrup, I shall listen out.
Bob did hold her ground against this one: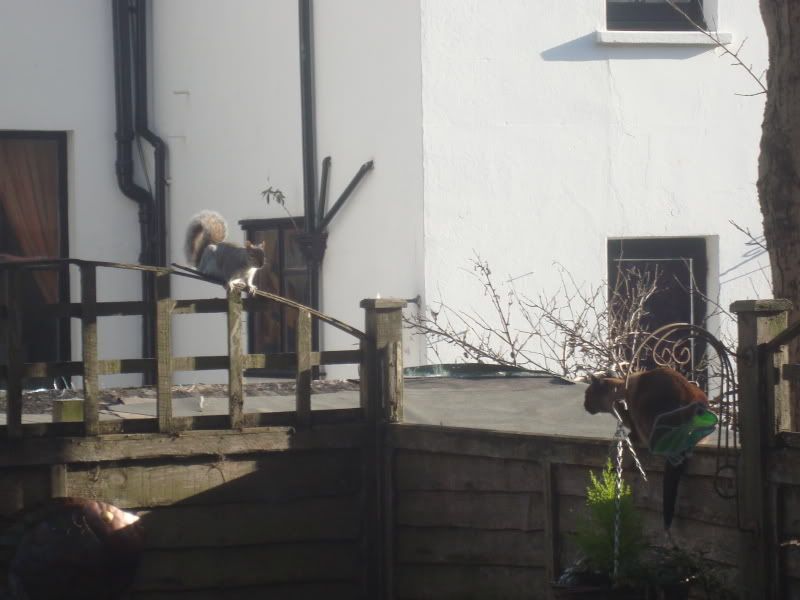 Here's the nice glass door: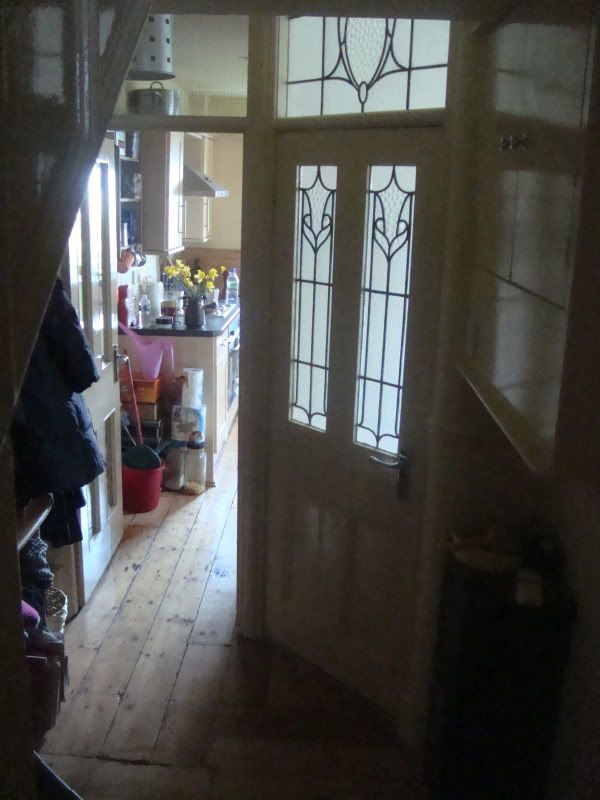 and the view down the hallway:
and some of today's waves: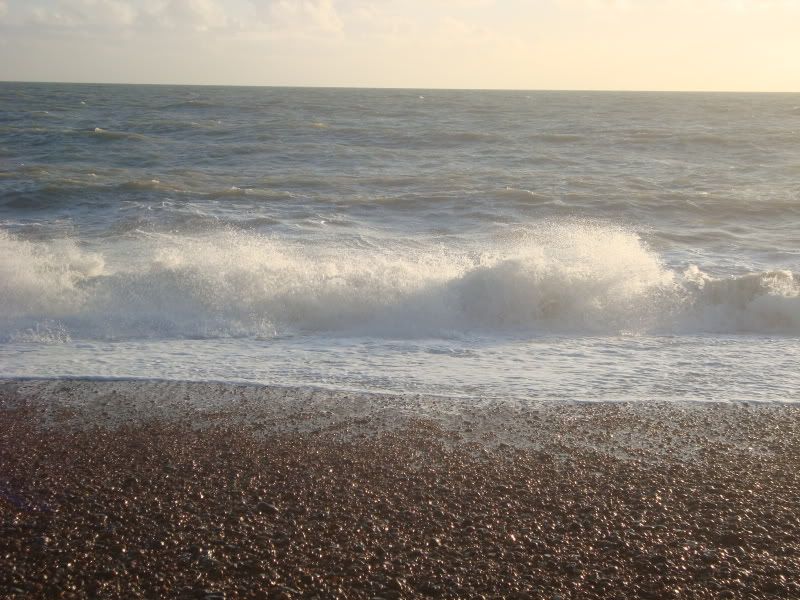 Going for an early night. Sweet dreams xx
9:54 p.m. - 26.01.12

-----------------------------------------------------------------------------------------