annanotbob2's Diaryland Diary
-----------------------------------------------------------------------------------------
Bang the gong
This editing is hard. Especially of a nano-novel*. I copied the first chapter into its own sub-file and read almost the whole first paragraph before recoiling in horror. Man. I'd used the word 'busy' three times in one sentence. Terrible. I changed one of them to 'grimy' (it was a street scene), which counts as editing for purposes of meeting my commitment to getting it done, and fled to facebook.
I've calmed down now, having considered it a bit more and remembered that when writing that paragraph I'd had a picture of the scene clear in my head. Reading those few poorly worded sentences brought it back to me, the whole street at dusk, the sounds, the smell, the feeling of scurrying along, under-dressed for the cold, burdened with too many bulging thin supermarket carrier bags. So I trust the content again, but now have to face the size of the task I've set myself.
And editing - what the fuck do I know about editing? Or re-drafting or whatever you want to call it. I only ever do it at sentence level, but I guess that's where I have to start. Tomorrow I shall print out that chapter and get stuck into it by hand. Oh yeah.
[I googled how to edit and found this: "Terry Pratchett said it somewhere, and I think he said it perfectly: The first draft is just you telling yourself the story," which is what I was trying to say above and is most reassuring]
*a novel written at speed, during the month of November, alongside loads of others in an online frenzy of novelling. www.nanowrimo.org
As well as that today I've had my regular fortnightly visit from Son: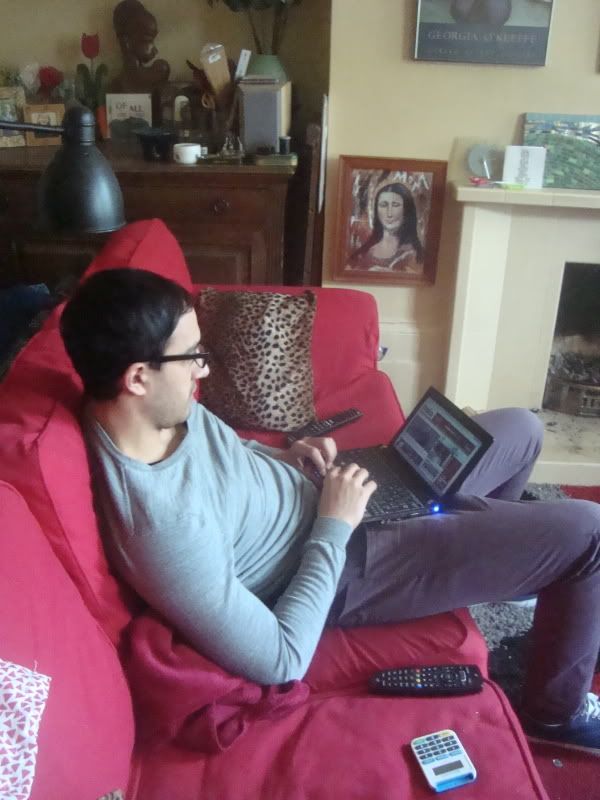 made a batch of Seville orange marmalade: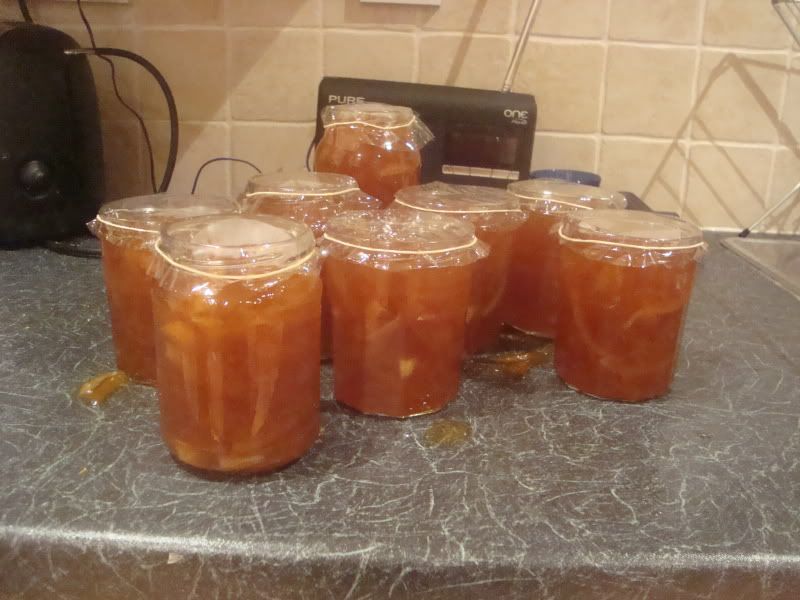 To be honest, I was more a director than a maker, as Bloke came over and I got him started on the juicing and shredding while I supposedly tidied up. We're better when we're working alongside each other than when we're just visiting.
Sweet dreams and happy weekends xxx
11:40 p.m. - 21.01.12

-----------------------------------------------------------------------------------------