annanotbob2's Diaryland Diary
-----------------------------------------------------------------------------------------
Yeah
Someone posted this on facebook - Woody Guthrie's New Year's Resolutions, 1942:
Marvellous. I mean, obviously I'm on Woody's team politically but my esteem for him only grew when I saw he had to write down tasks like 'change socks' and 'wear clean clothes'. I love so many of the things he lists - 'learn people better ' is so concise, so wise. Also numbers 19, 20, 23, 26, 27 and 33 - the magnificent conclusion 'wake up and fight'. Yeah.
I'm inspired to write a proper list myself, right now, but I've bunged it to the back of my mind to gestate for a bit, otherwise it'll be too fixated on the present moving-house moment and its particular set of challenges, which will pass pretty quickly, I hope.
Pics. This is the cat that seems to rule out the back here: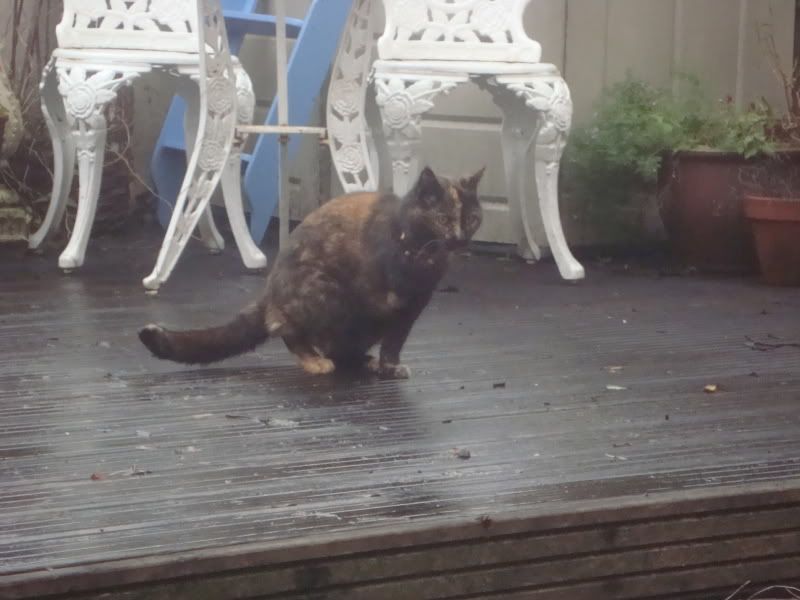 As you may have noticed, it only has three legs, though I keep referring to it as the one-legged cat.
Outside from street level:
Cosy last night: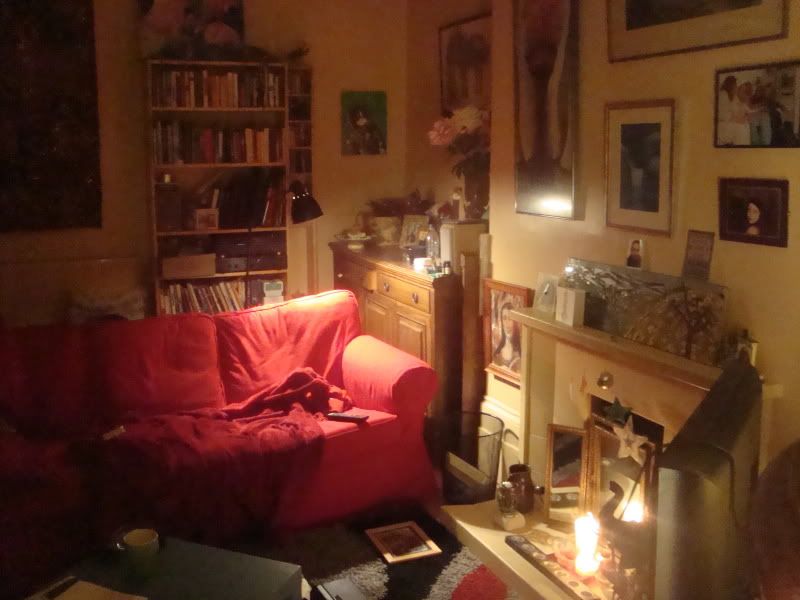 I went to bed late and lost myself for hours in the new Elizabeth George novel. Fabulous. I recommend her. She's American but writes about Britain in a long-running series of crime novels which feature the same group of professionals, called to solve crimes all over the UK. Ach, they're much better, more substantial than that sounds, but I can't articulate it in a few words. What bliss it is to have hundreds of pages to read of a favourite author, to know that you are in safe hands, to have felt that with a thrill after a few sentences.
Today I woke at 11.30 when my phone rang - my first proper sleep for ages. Being mindful of the need to gather some strength about me, in readiness to 'wake up and fight' next week, I mainly pottered, with lots of rests. Some of them were even smoke-free - go me. Not many. In fact if it hadn't been for running out of Rizlas I wouldn't have gone out at all, but I did and mooched down to the beach for the first time.
I have to say that I can't remember falling in love with a garment so truly, madly, deeply, and quickly as I have fallen for my ugly new coat. Ah, there's nothing like feeling the cold to heighten appreciation of warmth.
Walking straight down the road brings me out here: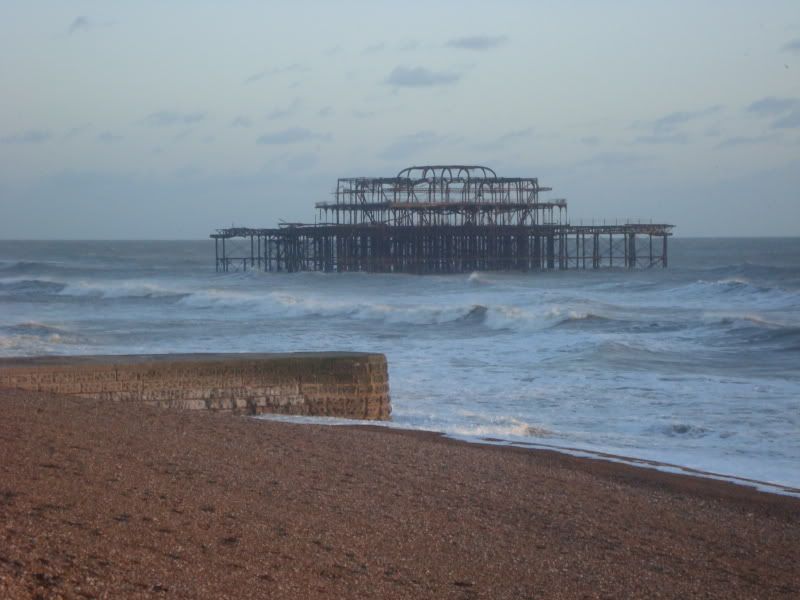 which is a pretty good place to be.
And there's a peace statue, which is always nice: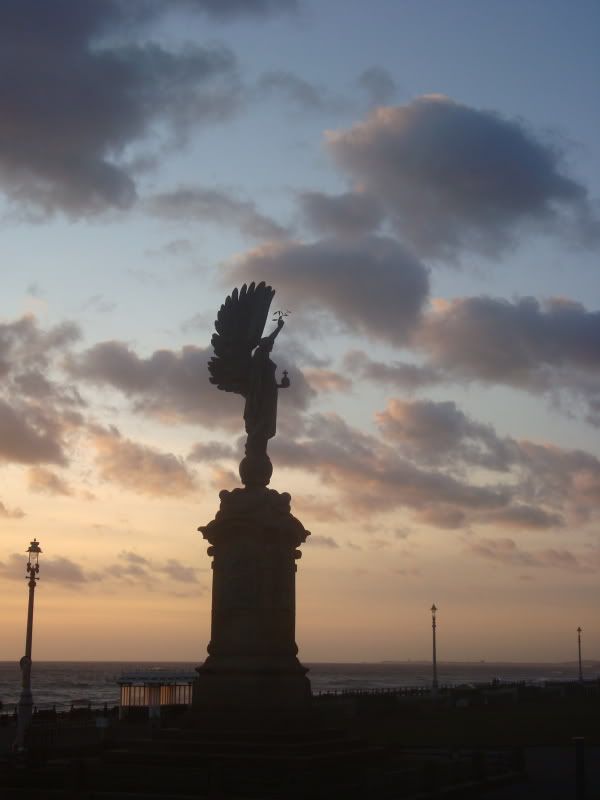 Sweet dreams xx
9:45 p.m. - 05.01.12

-----------------------------------------------------------------------------------------