annanotbob2's Diaryland Diary
-----------------------------------------------------------------------------------------
Lucky, lucky, lucky
Things I'm looking forward to in my new flat:
Finding out how I will live in a new space, in a new part of town. It will be different, it always is - my days will take a new shape. Exciting.
Getting back into gardening, in a new micro-climate. As the agent didn't have the key, I didn't go outside (and now I think of it, there are steps down to the deck), so I don't know what it will feel like to be out there - very near the coast, so windier, but surrounded by tall buildings - shelter? How much shade? No access to soil, so it'll all be pots. I reach for Geoffrey Hamilton's 'Paradise Gardens', which asserts that a little patch of paradise can be created anywhere, and I'm thinking a row of tall, square kitchen bins, black, planted with tall background foliage on at least two sides (north and east), then my big pots with their roses and what have you. I shall have herbs in the long tom pots on the steps to the kitchen. I'm loving it already. It's overlooked on all sides, which I don't mind as in reality no one does actually look, other than momentarily.
Walking down to the beach and gradually becoming very familiar with a small stretch of it.
Having a bedroom just for sleeping (no electronics) and a big front room for everything else - PC, art and craft stuff, sofa, telly, table. It's got a fireplace too - when I asked if it was usable, the agent put his hand up the chimney a bit and said it was blocked, but in the pic: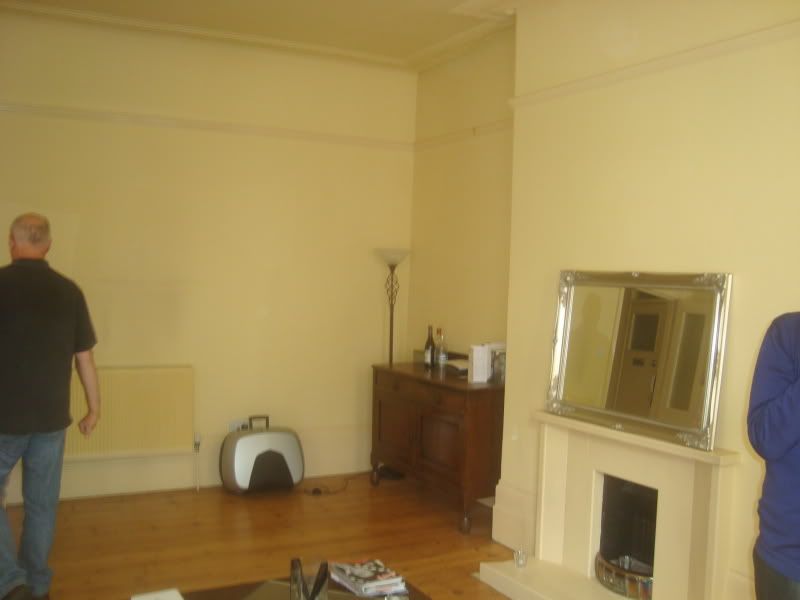 there's a fire basket, so I bet it's a go-er.
I'm looking forward to rainy winter afternoons, on my sofa, in front of a dancing fire, imagining all the people who have sat round that fireplace since the house was built.
Having a chair in the kitchen, so visitors can sit and chat while I cook.
living near S and M
making long, mixed-media wall-hangings to go on that picture rail.
hardly ever having to walk up a massive hill - which reminds me, I was looking for a pic of the viaduct, which looms in the distance between the buildings down the hill, for my local area painting project and I came across this: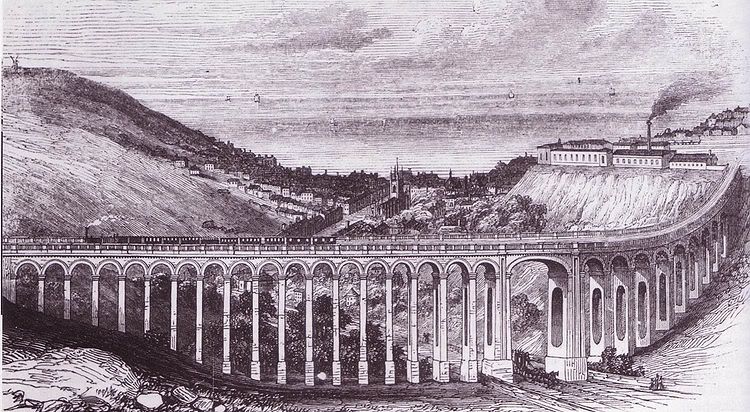 That's where I live, up at the top of that hill on the left - madness.
Today Bloke and I walked along the arm of the marina. I discover that when I feel quite calm and peaceful, I still have a worried frown:
it was lovely: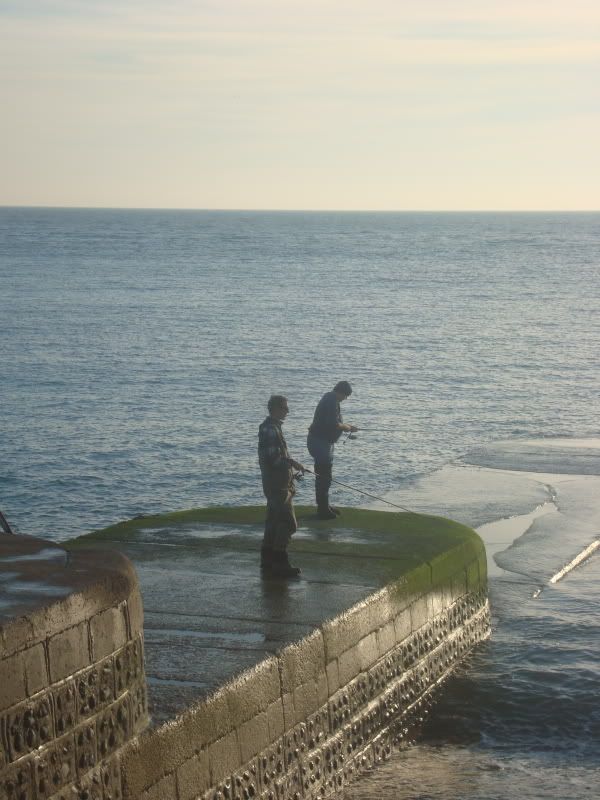 Sleep well xxx
11:40 p.m. - 13.11.11

-----------------------------------------------------------------------------------------