annanotbob2's Diaryland Diary
-----------------------------------------------------------------------------------------
Tomorrow is another day
Such a relief to know what was going on, that inadvertent drug withdrawal was causing my distress, rather than a sudden plunge into Being Psycho III. After having a little rant on here, I got into recoverer's mode and it's been OK. Not great, but just annoying not terrifying.
Step One - self compassion. Q: What advice would you give to a dearly loved friend who was having this experience? A: This won't last long, erase all obligations from your mind, just get through it. Bit of fresh air perhaps?
I got that far lying on the sofa in my (quite grubby) pyjamas. Read a bit of the paper. Smoked a fag or two.
Bloke came round, full of the joys of his latest coke-addled day of bird-watching, featuring his old junkie git of a best mate and a rare crowd of yellow wagtails. When I told my counsellor about Bloke's recent enthusiasm for ornithology he said, "Well, it may be not be the most thrilling thing to hear about, but at least that's a drug-free environment." Ha. It was. Or maybe it wasn't - maybe they're all off their faces, snorting and skinning up all day in those cosy hides tucked away from prying eyes, before going home and droning on about it for hours to some poor cow who just wants him to shut the fuck up and cook the bloody dinner like he said he would.
Yeah, still grumpy, but just realised I can go to bed now, take a zopi and with luck this will all be over when I wake up.
So, we went to the beach in the wind. Pics: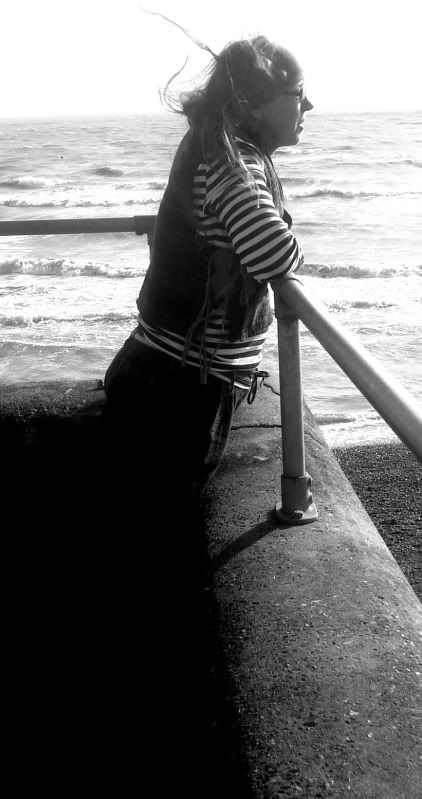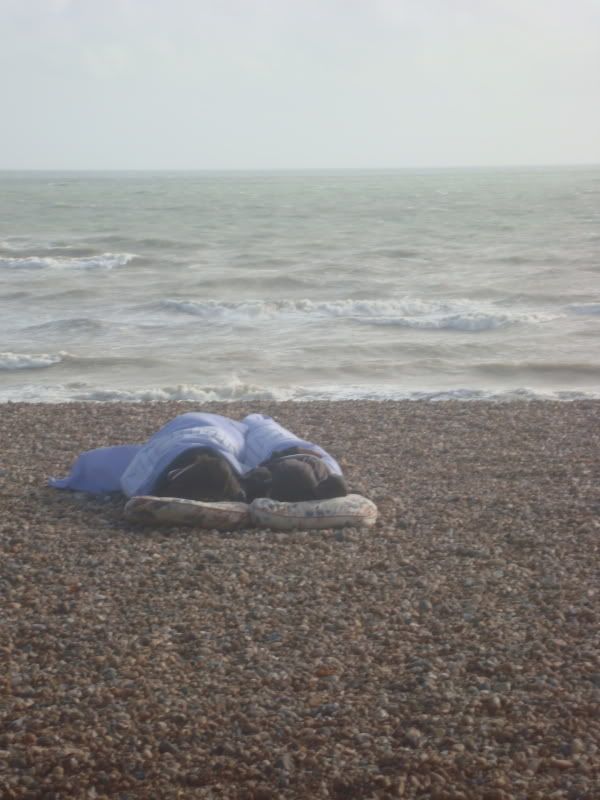 Grateful for: Bloke; Doc; nice man in Indian call centre, with whom I got chatting as he tried to mend my internet last night; thrillers; little Bobcat, who turned twelve this summer
8:39 p.m. - 2011-09-12

-----------------------------------------------------------------------------------------